Billboard Music Awards 2016: Britney Spears, Demi Lovato, Ciara Glam Up on Red Carpet
Music beauties attended the 2016 Billboard Music Awards held at the T-Mobile Arena in Las Vegas on Sunday, May 22. Among those who glittered the red carpet were , and .
Britney showed her bra and panties in a sheer black bodysuit with long train. The "Pretty Girls" hitmaker donned smokey eye make-up and nude lipstick. Her blonde hair was styled in beachy waves. She completed her look with black fishnet boots.
Ladies & gentlemen the Princess of Pop is here! @britneyspears #BritneyOnBBMAs #BBMAs pic.twitter.com/LMER20LP6f

— BillboardMusicAwards (@BBMAs) May 22, 2016
Demi looked chic in a sheer black tank top paired with a black checkered blazer and long pants. The "Cool for the Summer" songstress sported smokey eye make up and pink lipstick. She completed her look with a pair of black leather gloves, a black box clutch and pointy heels.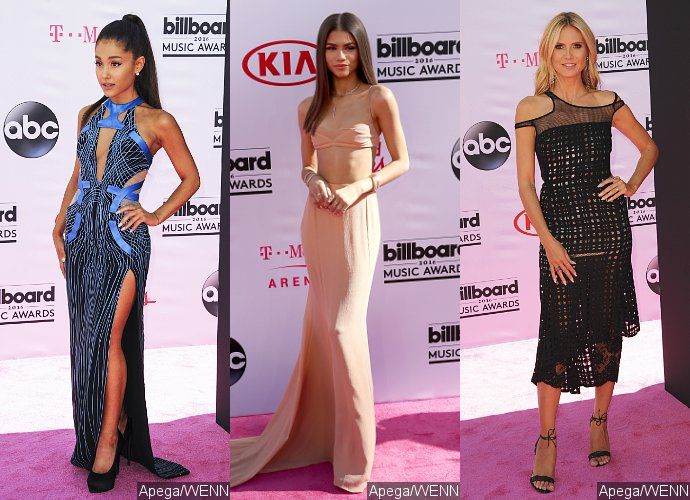 Ciara, meanwhile, oozed her sexiness on the red carpet, baring her sideboobs and her long legs in a silver long dress with thigh-high slits. The "Dance Like We're Making Love" singer donned nude lipstick and completed her look with matching strappy heels.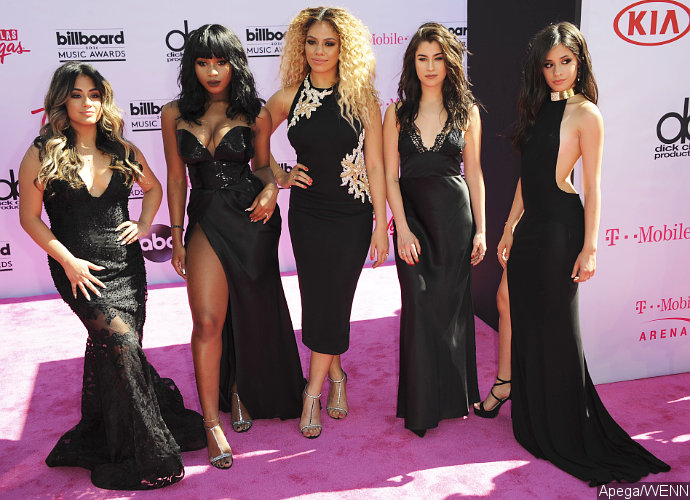 Hosted by Ciara and , the 2016 Billboard Music Awards was also attended by , , , , Serayah, , , , and .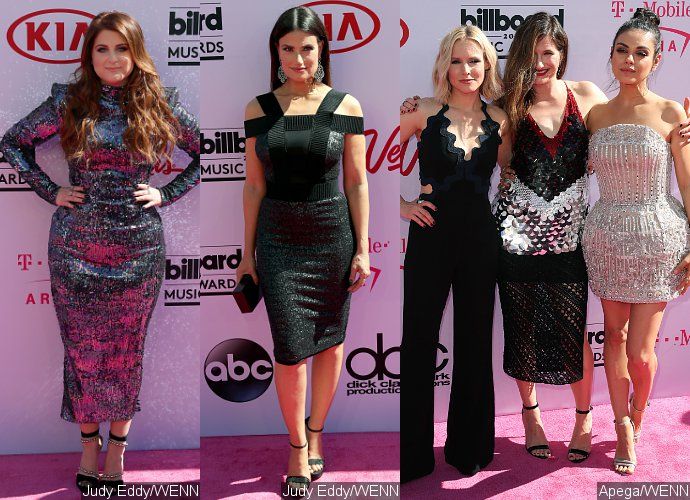 BRB BURNING MY CLOSET BECAUSE @KeshaRose OUTFIT IS #GOALS #BBMAs #KeshaOnBBMAs pic.twitter.com/4mf8ftrXiz

— BillboardMusicAwards (@BBMAs) May 22, 2016
.@ArianaGrande looks like a #DangerousWoman on the #BBMAs Magenta Carpet! ����¯�¿�½������°������¯������¿������½������¯������¿������½������¯������¿������½ More pics: https://t.co/KHkPf8zM4k pic.twitter.com/NfCtg4x5cN

— BillboardMusicAwards (@BBMAs) May 22, 2016
Ready for some ����¯�¿�½������°������¯������¿������½������¯������¿������½����¯�¿�½������° by the ����¯�¿�½������°������¯������¿������½������¯������¿������½������¯������¿������½ ? @DNCE is heating up the #BBMAs Magenta Carpet: https://t.co/KHkPf8RmVS pic.twitter.com/wmCsdQEvxF

— BillboardMusicAwards (@BBMAs) May 22, 2016
A true @Honest_Beauty has just hit the #BBMAs Magenta Carpet. Can't wait for @jessicaalba to present TONIGHT! pic.twitter.com/fD6VeBE0Up

— BillboardMusicAwards (@BBMAs) May 22, 2016
.@halsey is a work of ART tonight! #BBMAs pic.twitter.com/30215S7vVp

— BillboardMusicAwards (@BBMAs) May 22, 2016
.@FifthHarmony is ����¯�¿�½������°������¯������¿������½������¯������¿������½����¯�¿�½������¥ on the #BBMAs Magenta Carpet! Don't miss their encore performance on @XFINITY too! #5HBBMAs pic.twitter.com/KfXUx3u87G

— BillboardMusicAwards (@BBMAs) May 22, 2016
2016 Billboard Music Awards: | | |