Channing Tatum Looks Dapper Filming 'Kingsman 2' in London. See the New Set Photos
A month after surprising fans when he announced he'd be in "", was spotted filming the highly-anticipated sequel over the weekend. The 36-year-old hunk was seen wearing dapper suit in a number of photos taken from the set in London.
Tatum sported a striped gray suit and matching pants which he teamed with a black hat and a pair of glasses. He entered a black car in some of the pictures. The actor, who has said he'll play a "Southerner with good manners" in the film, will apparently portray one of the Kingsman agents though details about his character remain unknown.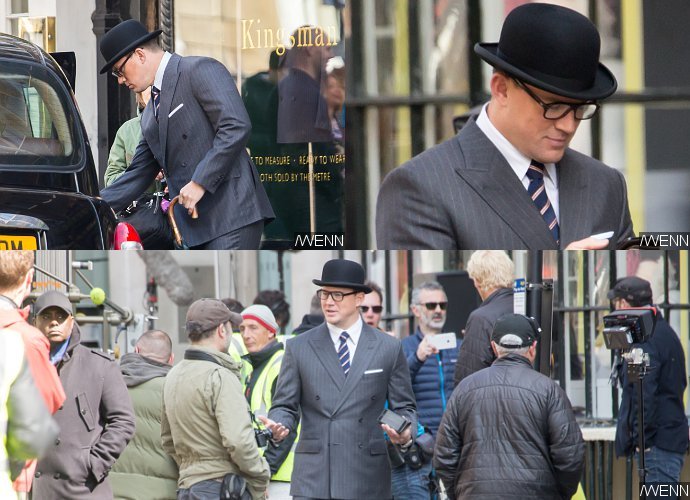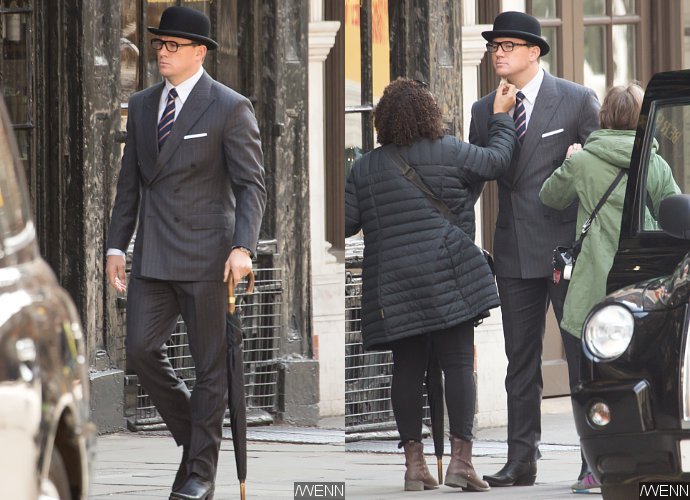 "The Golden Circle" will see back as Eggsy who teams up with Kingsman's American counterpart, The Statesman, after the British spy organization was destroyed. will reprise his role as Eggsy's ally Merlin. is eyed to villainize the flick, while is expected to play the head of the CIA.
Matthew Vaughn has been confirmed to return behind the lens and co-write the script with Jane Goldman. The film is scheduled for release in the U.S. on June 16, 2017.