Chrissy Teigen Ditches Her Top to Breastfeed Baby Luna at NBA Finals, Shares the Video on Snapchat
Last night, Thursday, June 2 when attended the NBA finals, she had to juggle mommy duties and watching the game. The new mom took her 7-week-old daughter Luna to the Oracle Arena in Oakland, California to watch 's rehearsal before performing the National Anthem at the big game.
Once the game between the Golden State Warriors and the Cleveland Cavaliers kicked off, baby Luna rested safely in the VIP suite while her mom and dad enjoyed the game. But Chrissy didn't forget her mommy duties. During halftime, the 30-year-old model and her singer husband went backstage to read their daughter "Goodnight Moon".
By the time the game neared its end, Chrissy was back to the VIP suite again to nurse her baby. The brunette beauty captured the moment on Snapchat. In the video, she's seen pulling down her top to breastfeed her little bundle of joy who slept comfortably in her arm while Chrissy sat on a couch.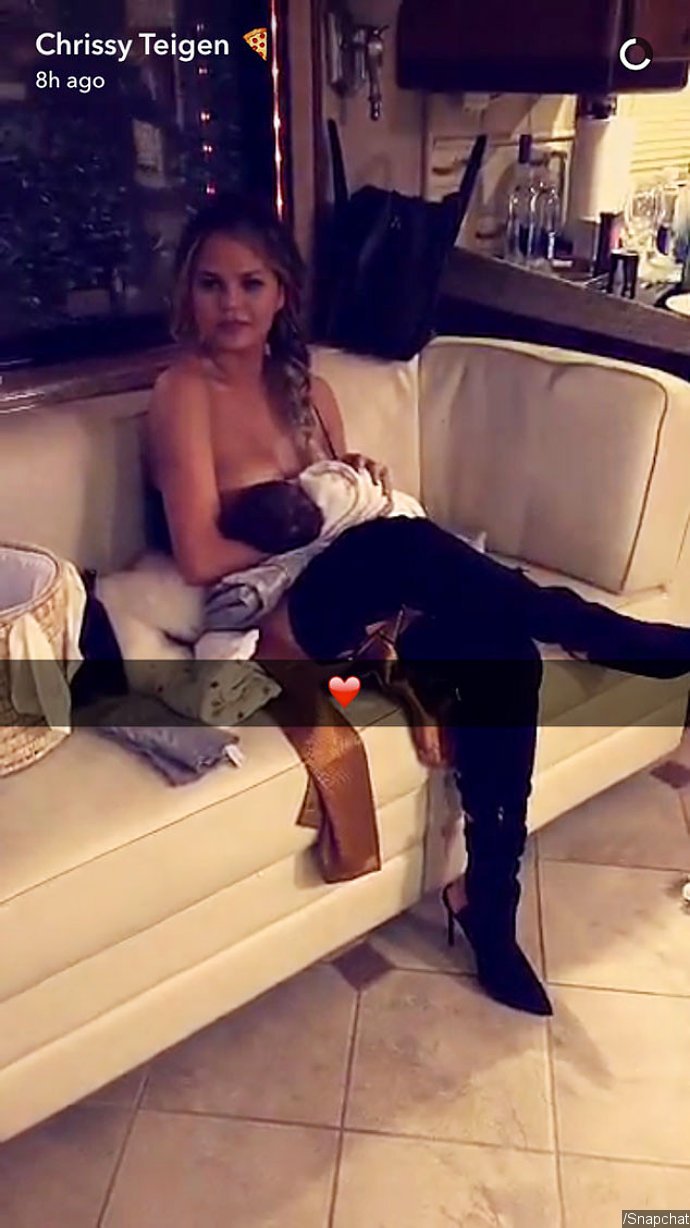 Chrissy on her haters, who have been criticizing her parenting skills since welcoming her daughter in April. She wrapped up a stuffed animal in Luna's blanket to make people think that she brought her baby into the crowded arena, but her hilarious plan was foiled. "We couldn't bring the fake baby," she wrote across a frowning selfie.