Coco Austin Awkwardly Breastfeeds Her Baby in Her Car Seat
Coco Austin took to Instagram on Friday, January 22 to share a picture of her breastfeeding her and 's baby girl Chanel. In the revealing snap, Coco was seen breastfeeding Chanel in an awkward position in her car seat.
"Sometimes you gotta do what you gotta do in when feeding time comes up..oh,the trials and tribulations!" she wrote alongside the photo, "Breastfeeding in odd places…I want to start a trend where us moms post pics of all the wild stuff we do for our little ones… #momslife." The picture, however, has been removed from her Instagram page.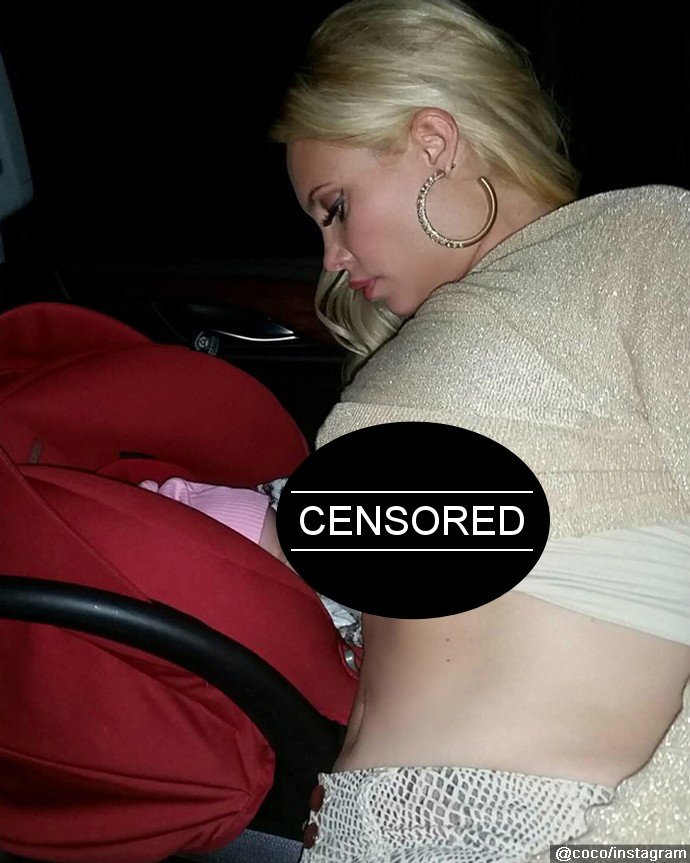 On the same day, Coco also shared a photo collage of her little girl. "The many faces of @babychanelnicole ..She already turns on for the camera," she captioned it.
The "" actress posted on Twitter, "I think us mom's should post pics of the wild stuff we do for our little ones …(the crazy world of momhood) #trendstarter #MomsLife."
Coco and Ice-T welcomed Chanel back in November. Coco previously talked about breastfeeding on social media but she had never posted a breastfeeding picture until now. "I mastered the art of breastfeeding while vacuuming & breastfeeding while curling my hair," she tweeted earlier this month. "#HiddenTalents I got skills! #StrongBiceps."