'Control Freak' Kanye West Reportedly Told Kim Kardashian to Cut Her Hair Short
Was behind 's decision to cut her hair shorter? The reality TV star recently debuted a short, angular styled cut, and a source now claims that her "control freak" husband told her to cut her hair off.
"The main reason that Kim cut her hair off is because Kanye told her to do it! He told her that her fans were getting sick of the same old look on her," the source tells . Moreover, "Kanye actually told Kim that she needed that specific haircut to make her look thinner."
The 35-year-old mother of two had previously admitted that Kanye often advised her on her outfits. And while Kim seemingly followed his order to cut her hair shorter, his fat-shaming since she gave birth to Saint West reportedly has not made the situation any easier.
The site further pointed out the couple's recent intense argument in public. The pair put up a united front during lunch together at Ysabel restaurant in West Hollywood, California on Monday, August 1, but they appeared to have a heated conversation in the parking lot.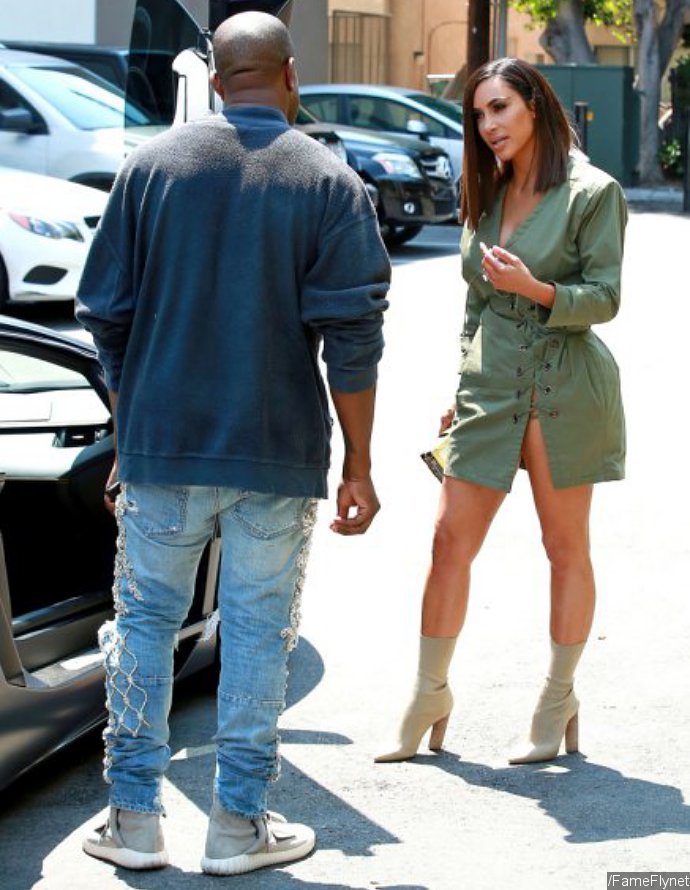 In another report, the site claims Kanye "was not happy" that his son Saint was photographed by paparazzi when he was taken to a family event in San Diego recently. "Kanye is livid at Kim right now. She knew how he felt about exposing Saint to the media and she did it anyway," a source says, adding that Kim's momager was also to blame for exposing the seven-month-old infant.
"Kris saw the opportunity to use Saint to get viewers to tune in [to "] and she pressured Kim into it," the source adds.
However, a rep for Kanye has told that the report about he being mad because Saint was seen in public is "false."