'Doctor Strange' New Set Photos: Get First Look at Mads Mikkelsen's Villainous Character
"" had been teased in some pictures, but not until now we've got a look at 's character. The "" alum, who is said to be the main villain in the movie, was spotted on the set in New York City on Sunday, April 3.
He sported makeup around his eyes that made him look evil. At one point, he was seen walking the street joined by an actress donning a red costume who rocked long hair and similar eye makeup. Mikkelsen's character was described as an evil sorcerer, but his name is yet to be revealed.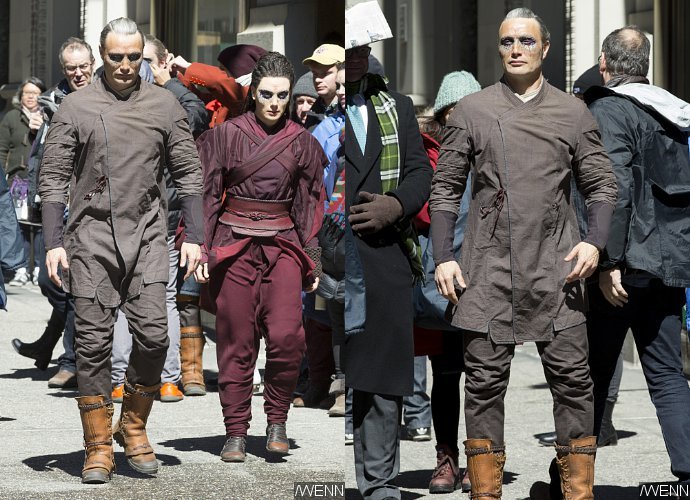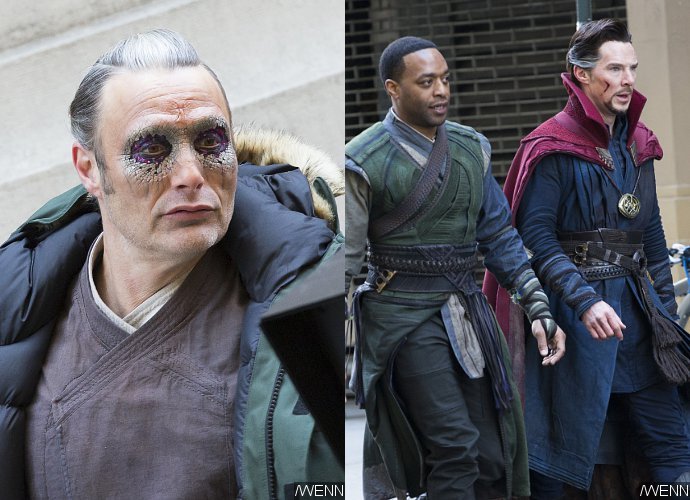 Also taking part in the filming that day was and , who play the titular character and Baron Mordo respectively. Donning their costumes, they appeared to be running for their lives as Cumberbatch had a bloodied face.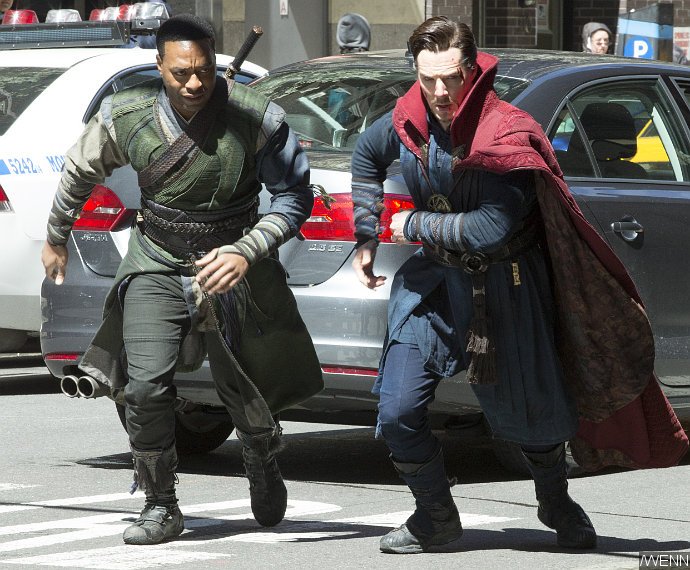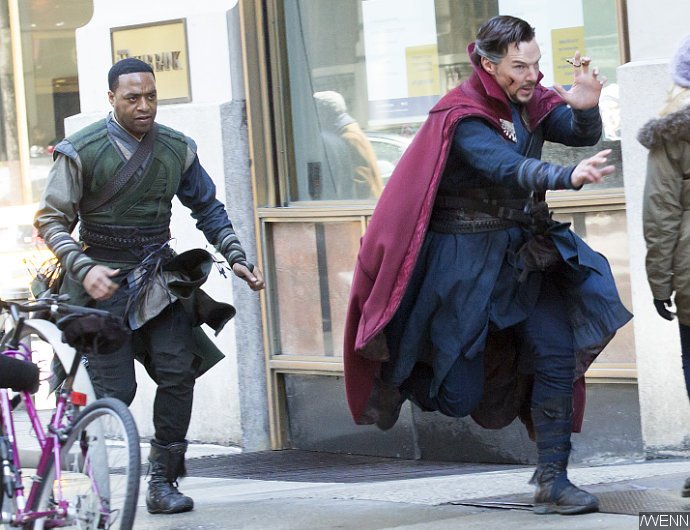 With the filming in NYC ending, the movie has just completed the production. Director Scott Derrickson announced it on Twitter as he posted a photo of himself in a comic book store holding a copy of "Doctor Strange" comic. "That's a wrap," he wrote on Sunday afternoon.
That's a wrap. pic.twitter.com/eRVY32lte5

— Scott Derrickson (@scottderrickson) April 3, 2016
Apparently during the filming in the city, Cumberbatch took some time out to visit a local bookstore dressed as the Sorcerer Supreme. A fan shared a photo of their meeting on Facebook and Marvel updated its Twitter account with anoter picture of the British actor on the bookstore.
One never knows when the Master of the Mystic Arts will stop by! Thanks, @jhuniverse! #DoctorStrange pic.twitter.com/z89MMlf276

— Marvel Entertainment (@Marvel) April 3, 2016
"Doctor Strange" centers on the titular neurosurgeon, who after a horrific car accident, discovers the hidden world of magic and alternate dimensions. , and also star in the action fantasy movie which is due November 4 in the United States.