Emily Ratajkowski Flashes Side Boob in Sheer Top. See the NSFW Pic!
doesn't hesitate when it comes to showing off her enviable curves. She left little to the imagination when she shared with her 6.3 million Instagram followers a photo featuring herself wearing a racy ensemble on Wednesday, May 18.
In the photo, the Westminster-born model flashed her side boob in long sleeve sheer black dress which featured snake embroidery in the back. She looked beautiful sporting smokey eyes and wet-look hair which fell over the shoulder to one side.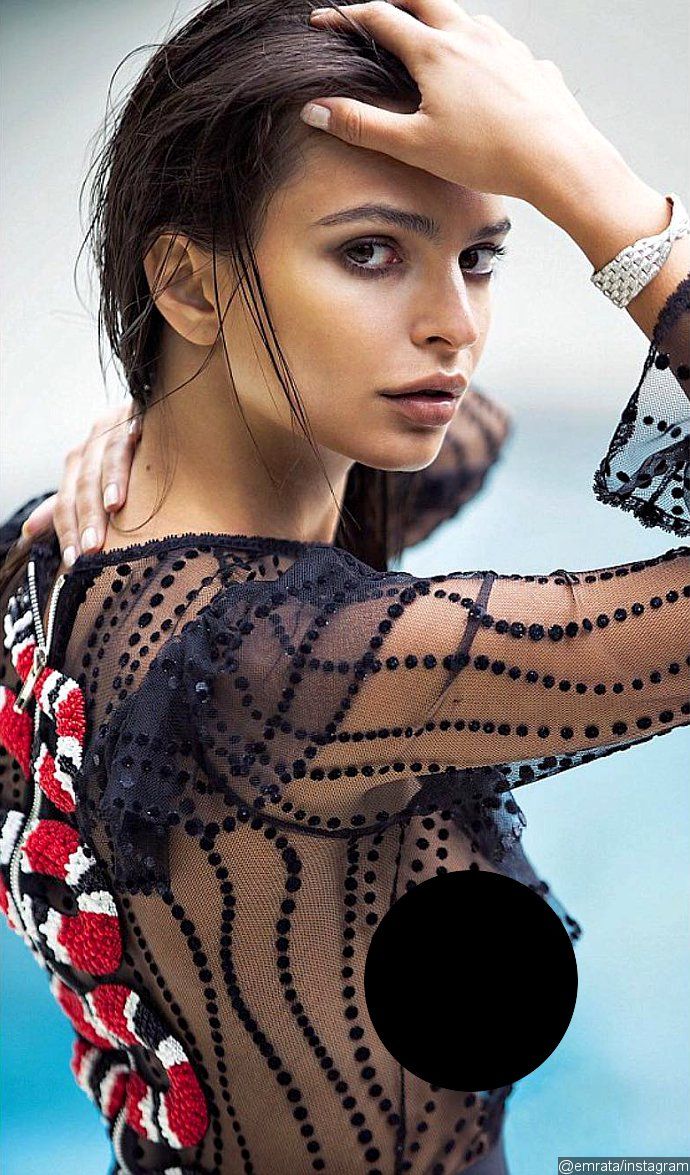 A lot of her fans praised her with one saying that she's "gorgeous and beautiful." "My godnesss… u r killer!" one user said, while another wrote, "Actually perfection." Emily didn't say a word in the caption, but she put a snake emoji while crediting photographer David Bellemere.
It's not the first time that the model has uploaded a racy photo. Earlier this year, she joined forces with and posed topless to support the latter who faced backlashes over her now-infamous naked selfie. "We are more than just our bodies, but that doesn't mean we have to be shamed for them or our sexuality.#liberated @kimkardashian," Emily captioned the photo.