Emily Ratajkowski Goes Totally Naked in Hot Tub During Vacation in Greece
isn't the only one who has been enjoying her vacation in Santorini, Greece. As she continues her holiday, the supermodel excites fans with a bunch of sexy photos shared on Instagram.
One of the latest jaw-dropping pictures she's posted on social media features her going completely nude while taking a dip in a hot tub inside a cave-like room completed with a bed and all-white furniture. The 25-year-old beauty shows off her toned derriere as she back-faces the camera . "Cave," she simply wrote in the caption.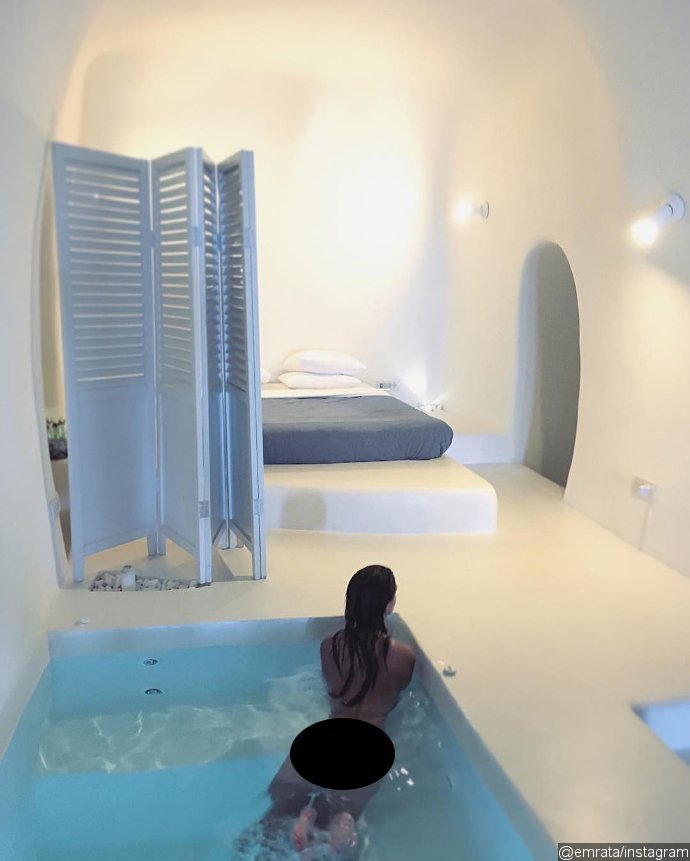 Prior to the naked photo, Ratajkowski Instagrammed a snap of her showing off her booty and bikini body with the amazing scenery in the background. A few days earlier, she flaunted her figure again, and major sideboob, in another sexy swimsuit.
The Sports Illustrated model, who started modelling at the age of 14, has openly admitted that she's obsessed with bathing suits. Speaking to PEOPLE recently, she said, "I'm completely bathing suit obsessed and I love lurking on Instagram looking for the best bikinis. I had worn the line on Sports Illustrated swim shoot and decided to check them out."