'Fuller House' First Photos: Take a Look at the Tanners' Reunion and the Offspring
The Tanners are back! D.J. ( Bure), her sister Stephanie () and best friend Kimmy Gibbler (Andrea Barber) are featured in first photos of "" which have just been debuted by Netflix.
Other familiar faces, including Danny (), Uncle Jesse (), Joey (Dave Coulier) and Aunt Becky (), are also seen in one of the images. Besides the returning characters, the photos give a look at D.J.'s three sons and Kimmy's teenage daughter Ramona (Soni Nicole Bringas).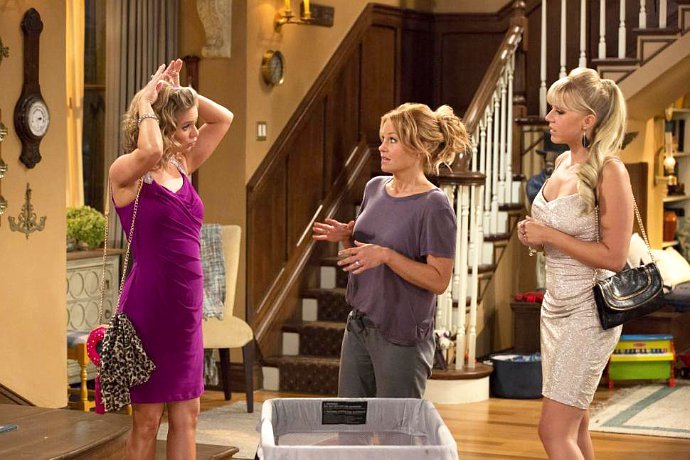 The "Full House" spin-off centers on the recently widowed D.J., who is now a veterinarian and mother of three sons. She enlists the help of her sister Stephanie and her best friend Kimmy to move in and help her raise her boys after her husband died.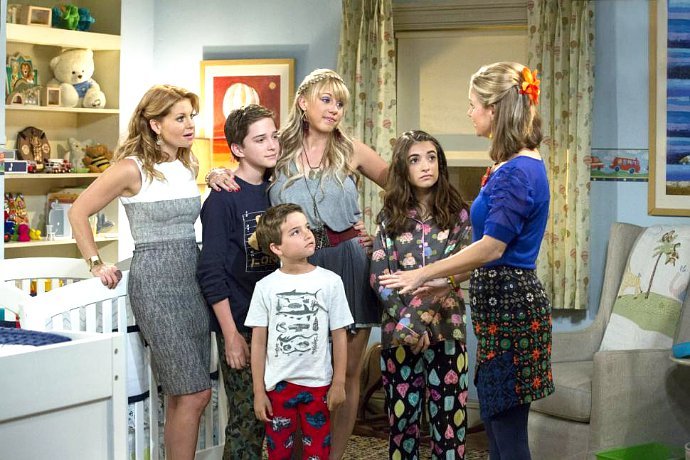 The new series will be released February 26 on Netflix.
and have been confirmed not to return to reprise her role as Michele Tanner, but the show will address the character and explain her absence. It was recently revealed that producers had to step in as Michelle.