'Game of Thrones': This Presumed-Dead Character's Rumored Return Could Change Arya's Life
While her sister Sansa has been reunited with Jon Snow, Arya's life is still in danger. In the latest episode of "", Arya was stabbed several times by the Waif before she jumped into the water. As it's believed that Arya will survive, she may need some help to make her way back to Westeros.
If this fan theory is right, Arya may get some help from someone from her past. According to an eagle-eyed fan who analyzed an image from the upcoming eighth episode, yet another presumed-dead character may return in "No One".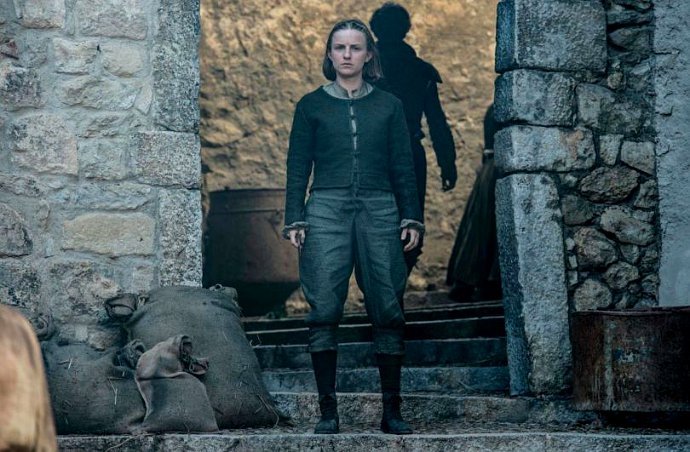 The said picture features the Waif standing in an archway with a shadow of a man behind her. The shadowy figure looks familiar, with a Reddit user noticing similarities between the man in question and Syrio Forel, Arya's water-dancing teacher who also taught her how to use sword. Both of them have curly hair and sport shoulder pads. It would also make sense for Syrio to be in Braavos since it's his native land.
View post on imgur.com
Syrio was last seen in season 1 when he seemed to sacrifice himself to hold off attackers from taking out Arya. His death was never featured on screen.
The new episode of "Game of Thrones" airs Sunday, June 12 at 9/8c on HBO. According to the official synopsis, "While Jaime weighs his options, Cersei answers a request. Tyrion's plans bear fruit. Arya faces a new test."