Get Closer Look Plus Details of Maria Menounos' Engagement Ring
sure has a new thing to flaunt. The E! News host was Keven Undergaro live on 's radio show Wednesday, March 9, and he popped the question with a beautiful diamond ring.
A closer look at the huge sparkler has emerged on SiriusXM's "Wake Up with Taylor" Instagram account. The custom ring was designed by French jeweler Jean Dousset, whose clients also include and .
Dousset, who worked closely with Undergaro to create a "one of a kind" ring that's perfect for her, has shared details of the ring. It features a round, brilliant-cut center stone set in a halo setting adorned with 220 intricately set brilliant-cut diamonds.
Dousset added, "Keven chose to add personal elements to the ring by including a Signature Stone hidden underneath. The choice of color and origin of the stone adds thoughtful detail only he and Maria will know and see." He also said of being chosen to create the ring, "I am truly flattered to have been included to create this ring, nineteen years in the making."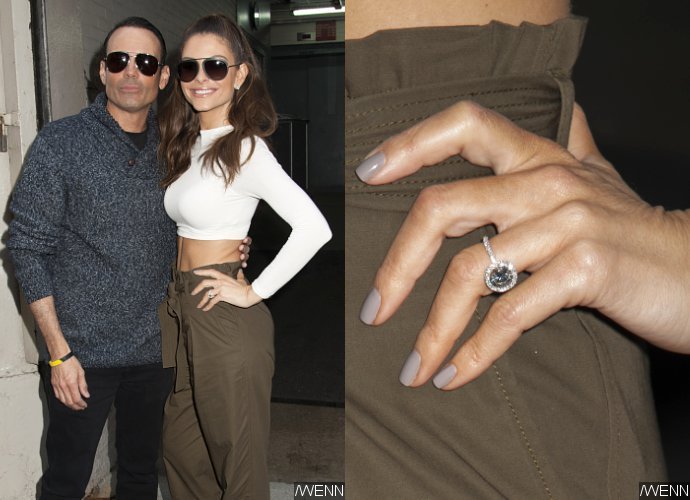 Speaking on "Wake Up with Taylor", Menounos admitted she's still "in shock" after the proposal. "It was almost like I was on drugs," she enthused. She went on recalling the surprising moment, "I had no idea. I thought he was joking. Then this box came out and this ring. My jaw has been dropped since."
Menounos also revealed her ideal wedding plans, saying that she didn't want a huge wedding. "That's why I want to do it in Greece in a small church. Nice and beautiful," said the 37-year-old beauty of Greek descent.