Her New Boyfriend? Susan Sarandon Spotted With a Mystery Man at U.S. Open
ended her five-year relationship with Jonathan Bricklin last year. But the veteran actress appears to have a new man now, the one who was seen with her during the first day of the 2016 U.S. Open.
According to Page Six, Sarandon arrived at the Emirates suite on Sunday, September 4 with her son Miles, a female friend and a mystery blond man who seemed to be in his late 30s. Sarandon and the guy were pictured smiling and chatting during the game.
"They weren't overly affectionate, but they were chatting, and she would occasionally touch her hair and smile," one guest told the publication. "It seemed like this could be something new, but Susan was definitely playing it cool."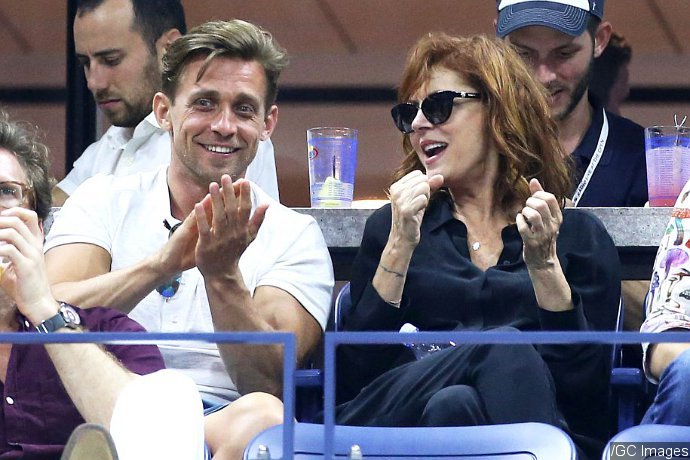 Sarandon split from Bricklin, who's more than 30 years her junior, in 2015. Earlier this year, she said that she hadn't been able to find a new boyfriend since the breakup, and that she would want to find a new love without the help of dating apps like Tinder.
"I'm a New Yorker, I've always lived here but one of the reasons that I love New York is that the serendipity is just so thick here, so you can go out on the street and just see things you didn't count on and you don't have to swipe left or right," she told PEOPLE back in April.
"My daughter keeps telling me, 'Just be open'… I keep saying, 'I'm open, I'm open. I've been open,' " she added. "I haven't found anybody yet since my last breakup."