Jennifer Lopez Shows Off Major Cleavage During Holiday With Twins and Casper Smart
is no stranger to flaunting her assets. The "Jenny From the Block" hitmaker showed off her ample cleavage in a plunging maxi dress while enjoying a shopping spree at Blue & Cream in East Hampton with her beau as well as her twins Max and Emme on Sunday, June 19.
The 46-year-old singer was spotted walking side by side with her twins and beau Casper. She looked beautiful sporting bright red lips and a high bun complete with big round earrings. Meanwhile, her dancer boyfriend kept it sporty wearing shorts, a white T-shirt and matching sneakers.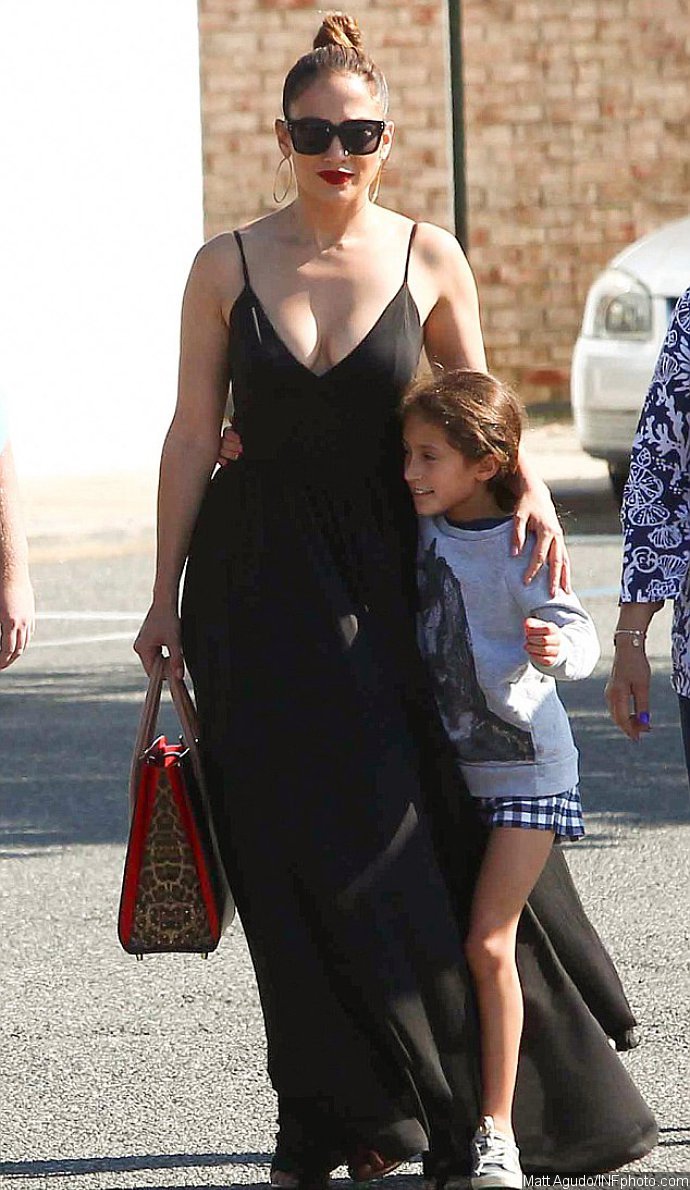 On the next day, Casper uploaded on Instagram a video of himself sharing skateboard with Emme. Max rode on a bike with a friend, while the singer followed in a Jeep. "I got Emme on the skateboard," Casper said before he gave a look at some friends who rode bikes. "Say hi Emme," he asked the little girl who donned a camouflage-printed jacket. They seemed to be in good spirits as they're all smiles and giggling.
J.Lo is currently on the East Coast filming the second season of "" before returning to Las Vegas in July for her residency, "All I Have". On Monday, June 20, she was photographed waving her hand to paparazzi while in the Big Apple. She was dressed in an orange dress with a high slit, matching heels and oversized shades.