Kaley Cuoco Exposes Her Bare Boob on Snapchat
exposed her bare boob when trying on looks with her pal and stylist Brad Goreski. "" co-host Brad shared on Snapchat on Wednesday night, August 31 a photo of him and the star of "".
In the photo, Kaley wore nothing but a pink bathrobe. She pulled her robe to one side to show off her entire left breast while Brad pointed directly at her nipple. The 39-year-old celebrity stylist, however, put a heart-shaped sticker to cover Kaley's nipple.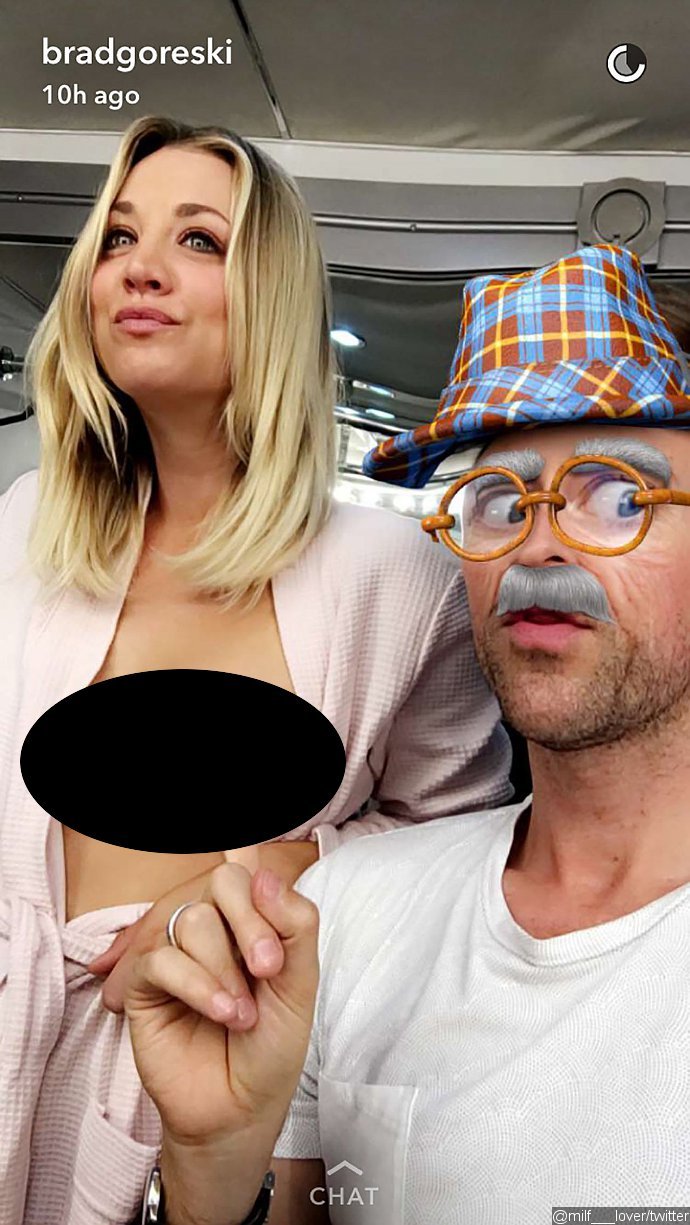 Kaley was definitely in a good mood that night as she shared a short clip of her hanging out with her glam squad. "Killing the game today #squadgoals," the 30-year-old actress captioned the clip which showed her kissing her boyfriend Karl Cook.
Brad, meanwhile, added another photo of Kaley's glam squad.
Kaley had a breast enlargement when she was just 18. She previously described it as the best decision she ever made, telling Redbook, "I had no boobs! And it really was the best thing ever. I always felt ill-proportioned."