Katy Perry and Orlando Bloom Refuel Romance Rumor After Holding Hands at a Party
Things between and seem to be heating up. The "Last Friday Night (T.G.I.F.)" singer and the 39-year-old actor resparked romance rumor as they were spotted cozying up to each other while attending the birthday dinner of Bloom's manager Aleen Keshishian.
Bloom picked Perry up and the two headed to the Sunset Tower in Los Angeles, where the birthday bash was held. "She was nervous about being spotted and entered quickly trying to cover up," an eyewitness stated. Based on some photos obtained by , it appeared that the 31-year-old songtress didn't want to be caught by paparazzi as she was seen covering her face with her hair while inside Blom's car.
The eyewitness added that before entering the place, Bloom held the door open for Perry, who donned an oversized beige long coat atop a colorful dress. "Orlando opened the door for her. They were holding hands in the car. They each rested their arms on the center console and they were definitely interlocked," the eyewitness said.
The party was also attended by the likes of , , and . Keshishian later posted on Instagram a photo of herself along with some besties at a table, where Perry and Bloom also sat.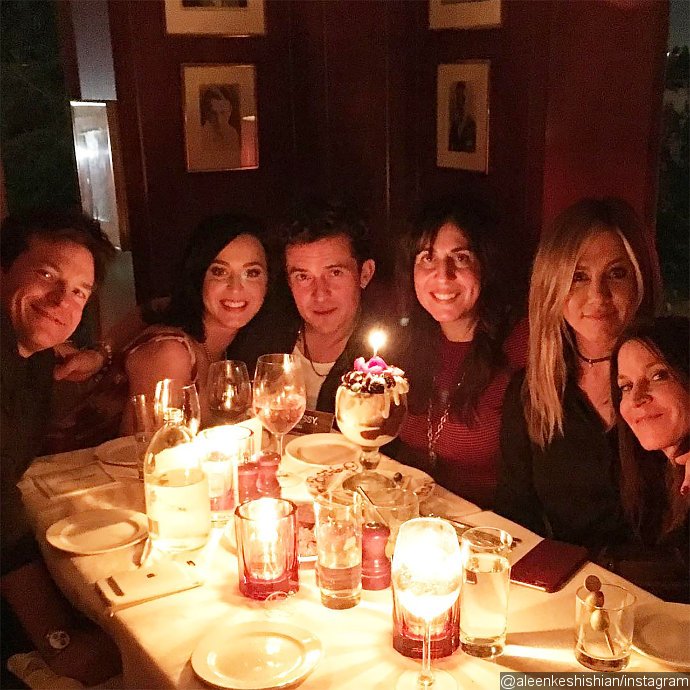 Perry and Bloom exited the restaurant separately, but then they got in Bloom's car together and left the place. "He exited first and she followed a few minutes later and was seen talking to Bateman, his wife and a few others that were around," the eyewitness said. "But when the valet brought their call, Bloom and Perry hopped in and went back to her place together."