Kourtney Kardashian Channels Evil Queen in Halloween Costume
Halloween comes early for . A week before the festivity, the 37-year-old mother of three has tried on her Halloween costume. On Monday, October 24, she posted on Snapchat a picture of her dressing like an evil queen.
Also ready to celebrate the annual event is her four-year-old daughter Penelope. The little girl was seen standing far behind Kourtney in the Snapchat post, rocking a white dress. Another image gives a closer look at Kourtney's second child who donned a fright wig and Bride of Frankenstein costume from Pottery Barn.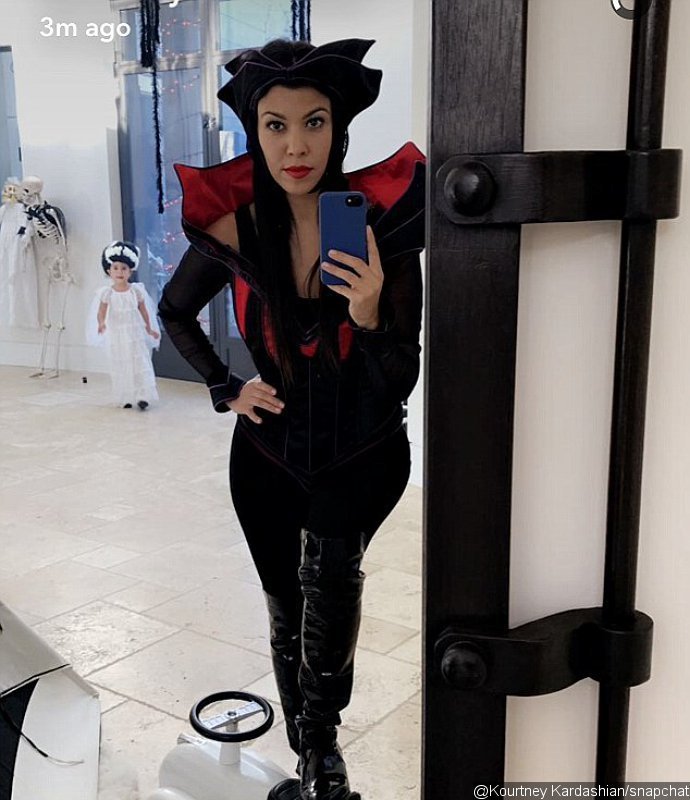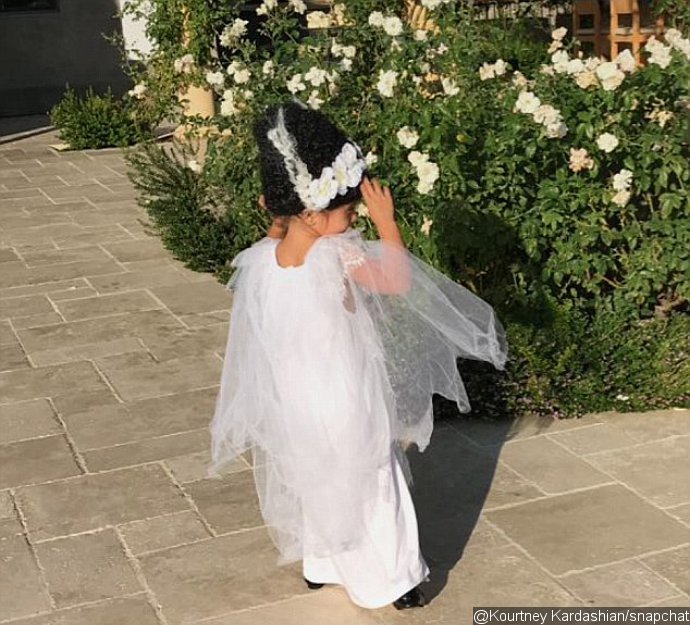 The "" star also took to Instagram to share photos of her and her friends wearing their Halloween costumes. Her hairstylist Jen Atkin, make-up artist Joyce Bonelli and assistant Steph Shep were among those joining in on the fun.
"Just our typical Monday night," she captioned the group photo taken in the backyard.
Kourtney has also with Jack-O-Lanterns and some fake skeletons.