Kristen Stewart Pays Sweet Tribute to Jodie Foster at Walk of Fame Ceremony. Watch It!
has finally had her own star on the Hollywood Walk of Fame. The 53-year-old actress/director accepted the honor at the unveiling ceremony taking place on Wednesday, May 4 in front of the TCL Chinese Theatre IMAX.
Her "Panic Room" co-star was on hand to fete the veteran actress. The "" star delivered a heartwarming speech in which she recalled the time they worked together for the 2002 thriller.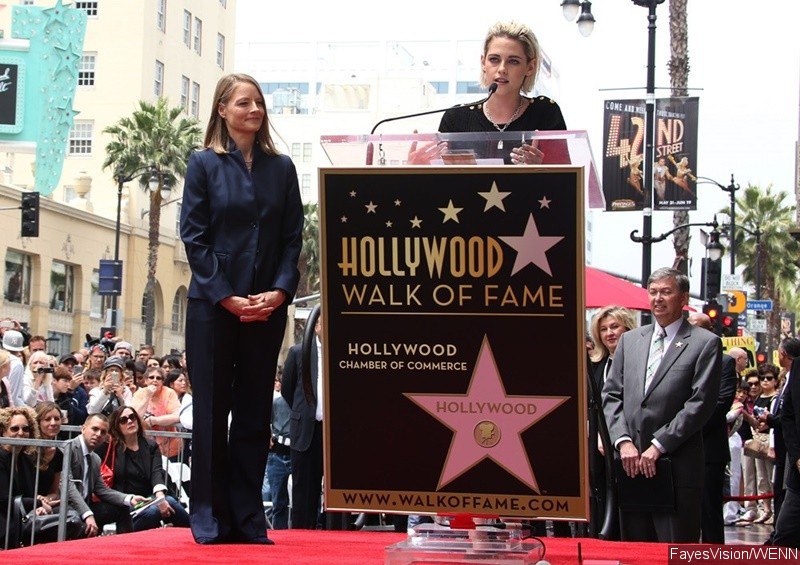 "I watched 'Taxi Driver' when I was far too young to watch it," Stewart said, referring to Foster's 1976 movie directed by Martin Scorsese. "And I was already saying Jodie Foster was my favorite actress before I was cast as her daughter," she continued, jokingly adding, "Technically she was cast as my mom. She came onto the movie late and I was there to show her the ropes."
Calling Foster her "first adult friend," Stewart went on praising the "" director, "There's nothing self-serving about her. She cares about people. She's quite the opposite of the type of person that is gravitated towards being an actress."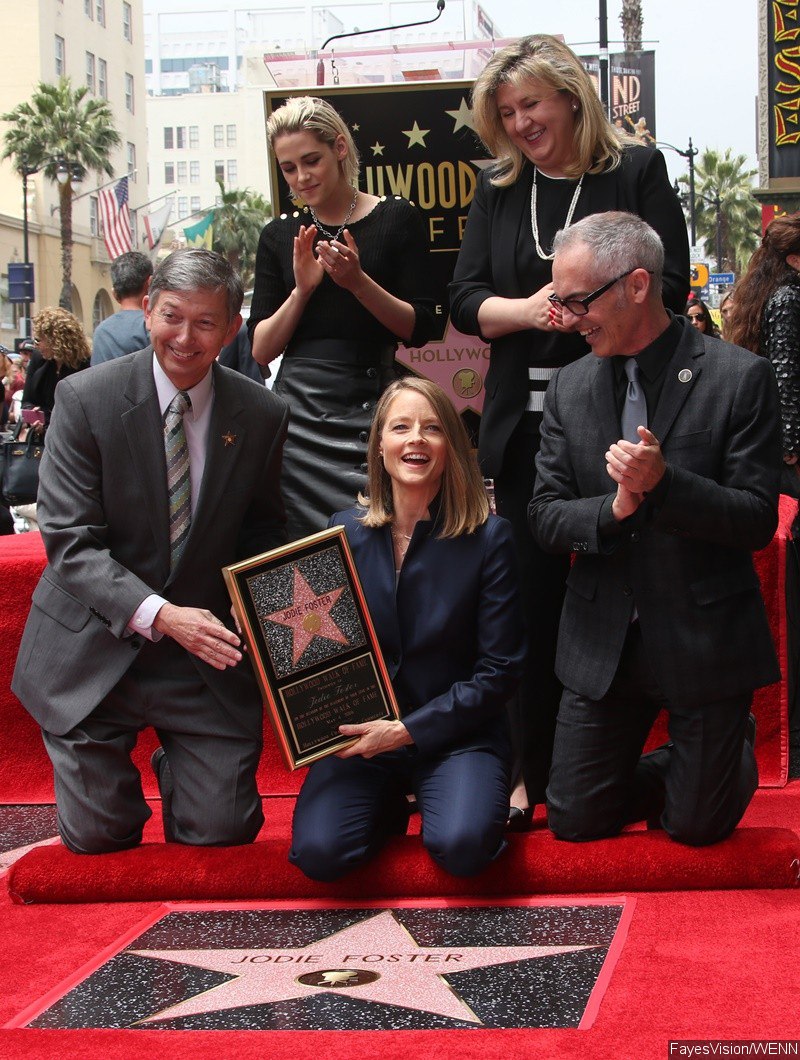 "I was drawn to her before I met her, and trust me, she's way cooler than me," the 26-year-old added. "She did everything young. She kicked Yale (University)'s a**. She won Oscars. She became a filmmaker herself." She concluded her speech by saying that the honor was long overdue, because "she should have had a star on the Walk of Fame when she was 10."
Hollywood Chamber of Commerce officials had actually chosen Foster as a recipient of the honor years ago. Addressing her decision to finally accept it, Foster said, "I made this conscious decision that I didn't want to have a star on Hollywood Boulevard unless it was in a conjunction with a movie I was directing. I don't know why that was important to me; it seems silly, but that's why I waited all these years."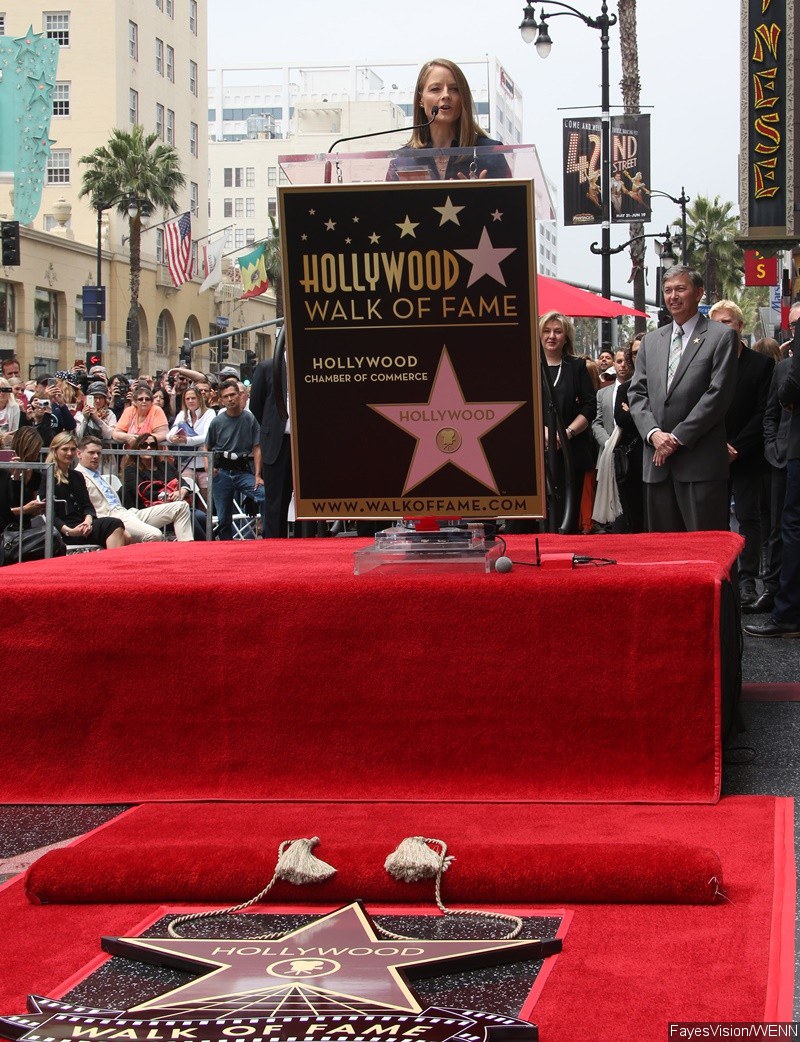 and and , who star in upcoming movie "" which Foster directed, were also in attendance. The thriller film that also features and is set to open in U.S. theaters May 13.