Lady GaGa Excitedly Dances While Filming 'Carpool Karaoke'. Get the Sneak Peeks
has been spotted filming "Carpool Karaoke" with . After it was announced last week that she would be taking part in the new edition of the popular "" segment, the singer/songwriter was seen joining the British comedian for a fun ride on Wednesday, October 12 in Los Angeles.
Donning a glittering gold shirt, GaGa sat in the passenger seat while Corden was behind the wheel. In some pictures obtained by , she was seen dancing excitedly while belting out her hits, including "I Want Your Love".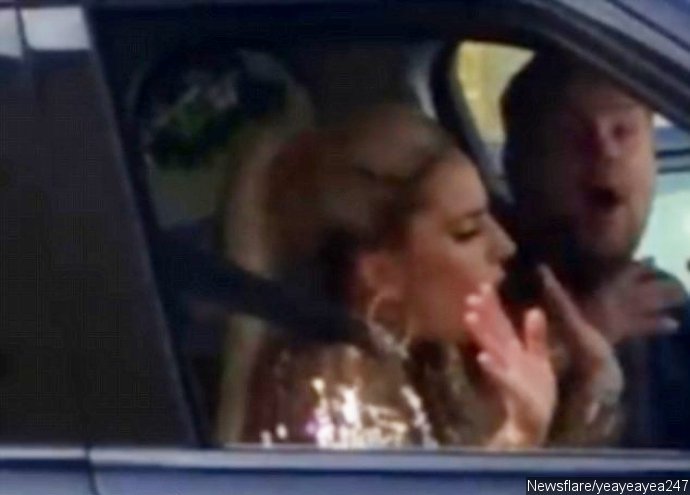 As bystanders shouted out to get her attention, the 30-year-old songstress and the late-night talk show host stopped for a while to chat with the fans. She reportedly yelled out that she "loved" the group watching by before waving her hand and resuming the performance.
GaGa announced her upcoming appearance on the "Late Late Show" segment last Friday by of her with Corden. It's unknown when the skit will air, but it was said that it would likely air later this month.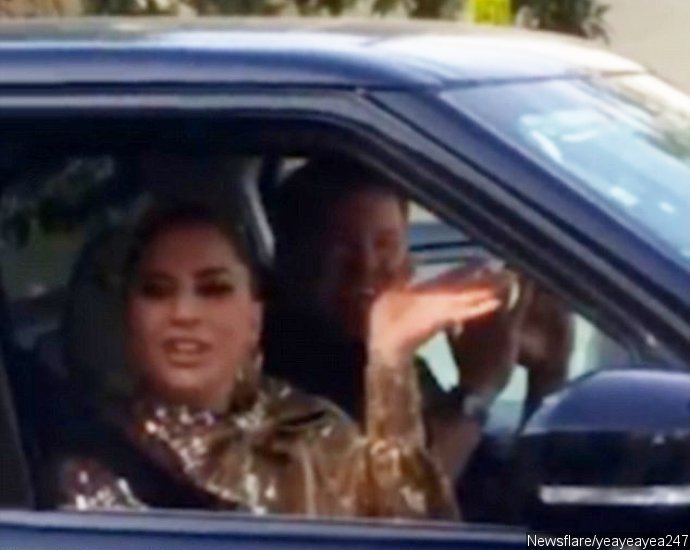 The "Perfect Illusion" singer joins the likes of , , , , and many others who have appeared on the show's favorite segment.