'Legends of Tomorrow' Premiere Photos Tease Badass Sara and Bar Brawl
Nearing the premiere of "", The CW has shared more sneak peeks from the new series. The network has released pictures from the first episode, giving a look at a bar brawl scene among other things.
In one of the photos, Sara a.k.a. White Canary (Caity Lotz), Captain Cold () and Heat Wave () appear to have a good time in a bar before things turn violent. A menacing guy is seen threatening Sara, but she turns the table and beats him. Captain Cold and Heat Wave, of course, join in the action as seen in some other images.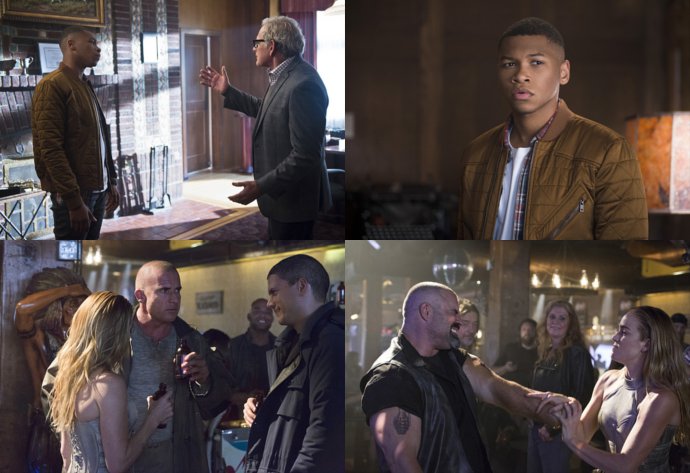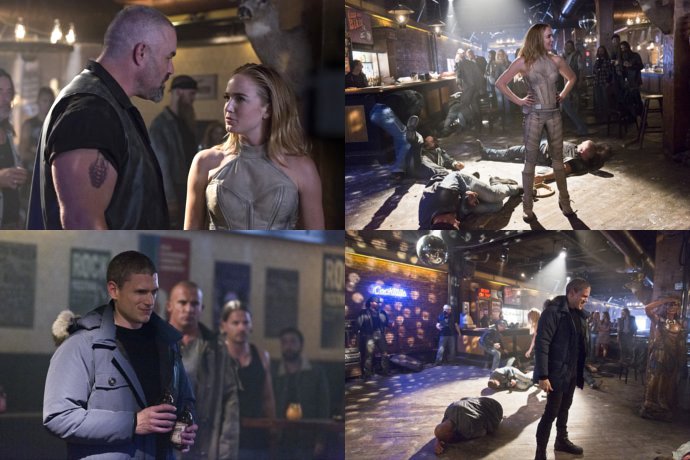 Other photos feature the rest of the titular team, including Martin Stein (), Jay Jackson (Franz Drameh), The Atom (), Hawkman (Falk Hentschel) and Hawkgirl (Ciara Renee). Rip Hunter (Arthur Darvill), who assembles the team, is also seen with them on a rooftop.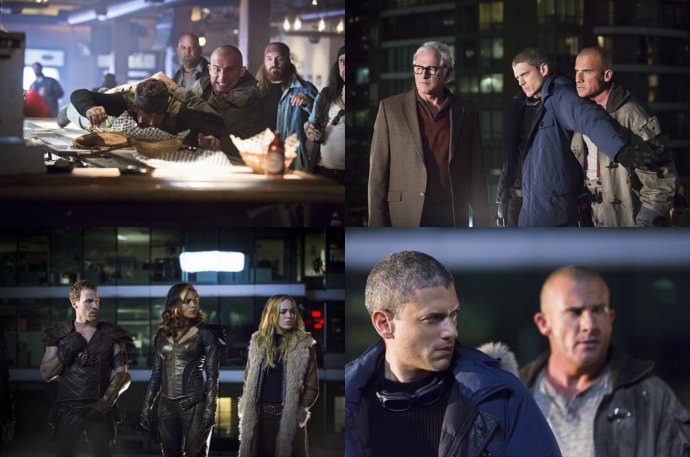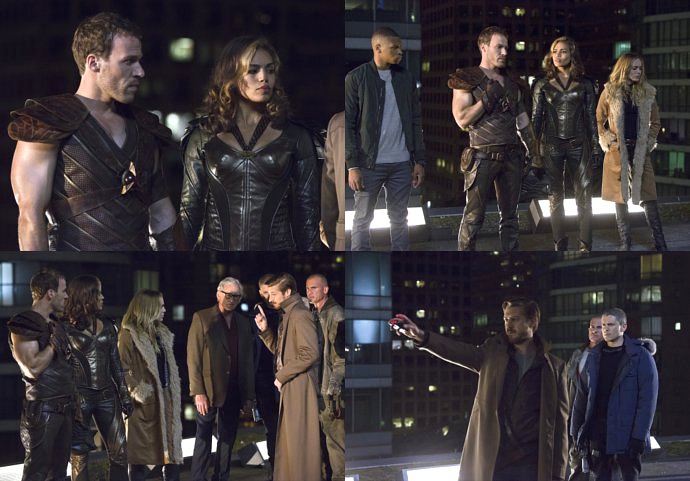 According to the official description of the series, "when heroes alone are not enough… the world needs legends. Having seen the future, one he will desperately try to prevent from happening, time-traveling rogue Rip Hunter is tasked with assembling a disparate group of both heroes and villains to confront an unstoppable threat – one in which not only is the planet at stake, but all of time itself. Can this ragtag team defeat an immortal threat unlike anything they have ever known?"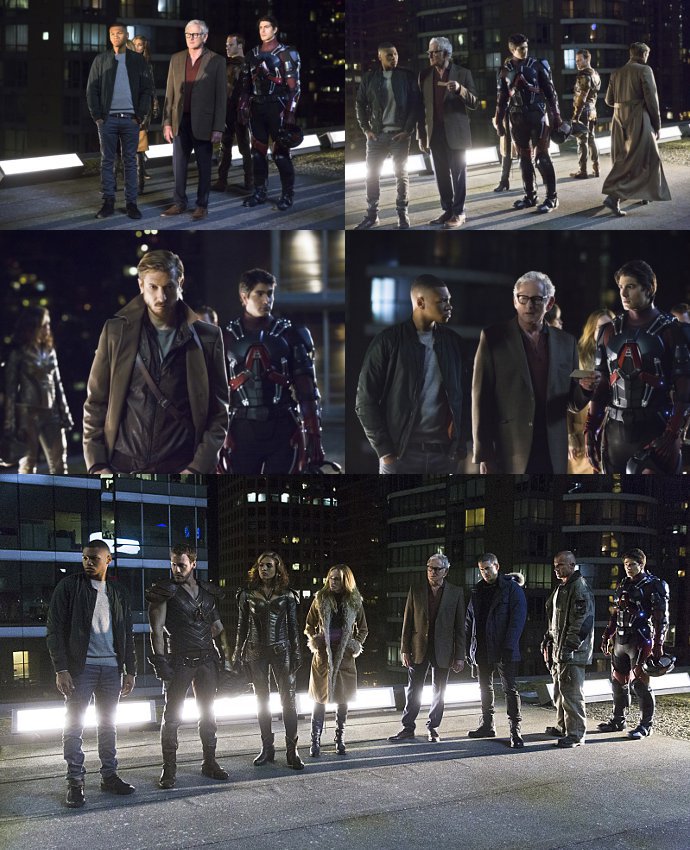 A spin-off to "" and "", "Legends of Tomorrow" will launch Thursday, January 21, 2016 at 8 P.M. on The CW.