Most Awaited Follow-Up Movies of 2016 – Part 1
Making follow-ups to successful films has been the trend in the past years and the list is getting longer with sequels and reboots planned for the coming year. With a strong fanbase and beloved characters whose stories are always looked forward to, such film are always guaranted to become blockbusters. Offering a preview to some of these titles, AceShowbiz presents the list of Most Awaited Follow-Up Movies in 2016 which is divided into two parts.
Making the first part are action and horror films which are designed to become theater bangers, often with heavy visual effetcs. While "Star Wars" offers a new story from another part of the familar universe with a standalone movie, DC Comics and Marvel continue bringing together their famous superhero characters in team-up movies like "" and "". As for comedies, dramas and adventure films, they will be included in .
LONDON HAS FALLEN
Release Date: March 4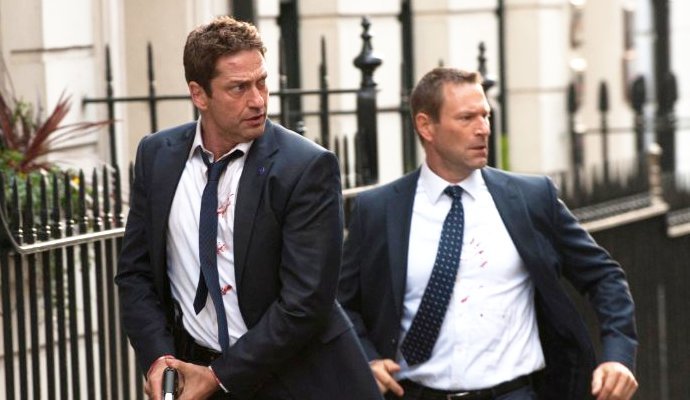 is reporting for duty. In "", the hunky actor reprises his role as secret service agent Mike Banning who is always ready to protect the U.S. President from becoming a target of public's wrath. As suggested by the title, the sequel to "" brings the threat to an international level as a group of terrorists plans to kill some of the world's most powerful leaders who attend the funeral of British Prime Minister and devastate the British capital. Being on foreign soil and with more lives at stake, Banning must team up with an English MI-6 agent to save the president, while for audiences these mean more high-octane actions.
THE DIVERGENT SERIES: ALLEGIANT
Release Date: March 18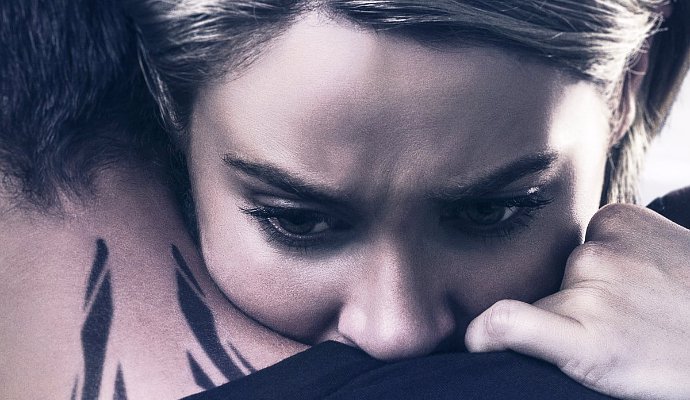 The fight between the factions isn't over yet despite the death of the main villain in "". Serving as the first part of the adaptation of the last novel in the Veronica Roth-created trilogy, "" takes Tris () and Four () to a new world, which is far more dangerous than ever before. The two must go beyond the wall that encloses post-apocalyptic Chicago. Once outside, old discoveries are quickly rendered meaningless with the revelation of shocking new truths. They have to decide who they can trust before humanity is destroyed. This time, Tris and Four face a bigger enemy, the leader of the Board of Genetic Welfare that created the various factions, who is played by Emmy-winning actor .
BATMAN v SUPERMAN: DAWN OF JUSTICE
Release Date: March 25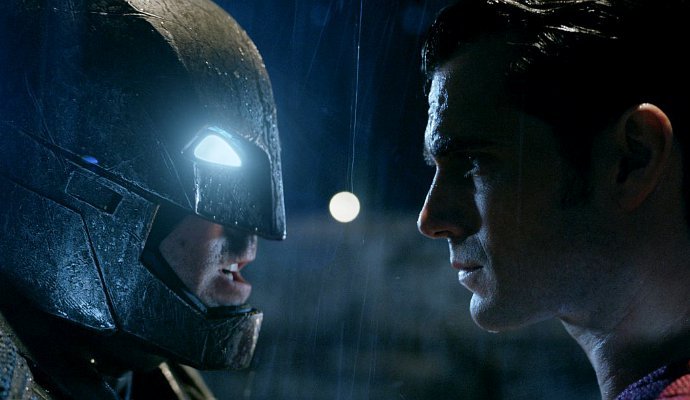 Pitting two of its most popular superheroes into one massive movie, that's the way DC builds its own cinematic universe. Those disappointed with "" should give director Zack Synder another chance to show his vision for the franchise since "" offers a plot twist that isn't typical for superhero movies. When the two titular heroes are fighting to determine what kind of hero the world really needs, a new threat quickly arises, putting mankind in greater danger than it's ever known before. Lex Luthor (), who seems to be the Earth's protector, turns out to have an evil plan which involves Doomsday. How takes over the mantle from as well as the introduction to other characters like Wonder Woman (), Aquaman () and the Flash () just give fan boys another reason not to miss the movie.
THE HUNTSMAN: WINTER'S WAR
Release Date: April 22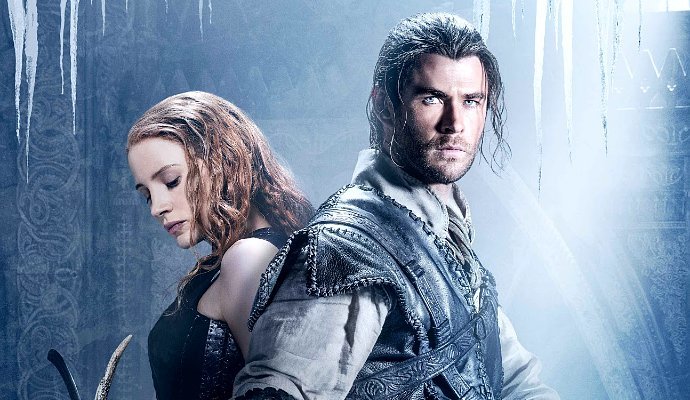 Even death can't stop Queen Ravenna. Following her defeat in "", her sister Freya who has an ability to freeze everything she wants tries to resurrect her by fixing the Magic Mirror. Double evil force needs extra protagonist to overcome it. Since 's Snow white is not back to "", 's titular huntsman Eric joins forces with Sara () to save the land from the terror of the Evil Queen and the Ice Queen. Both Eric and Sara are warriors who defied Freya's one demand to not fall in love.
CAPTAIN AMERICA: CIVIL WAR
Release Date: May 6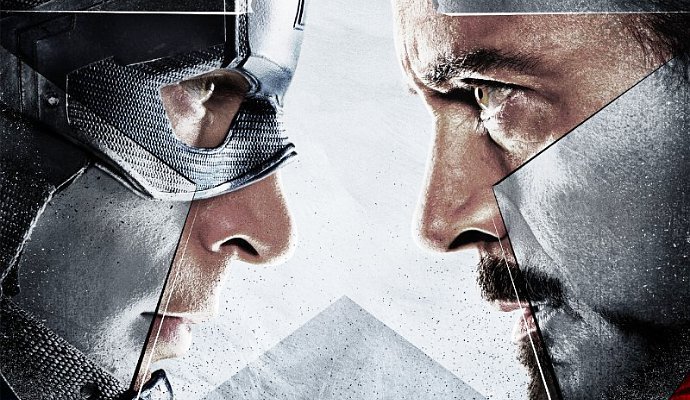 Common superhero movies may be about saving the world from the threats of dangerous villains attempting to take over the world, but that is not the case with "". In the upcoming movie, the titular hero and Iron Man will be at each other's throat over the implementation of the Superhuman Registration Act. "Civil War" will see Winter Soldier, Falcon, Hawkeye, Ant-Man and Sharon Carter fighting for Captain America while War Machine, Black Widow, Black Panther and The Vision are on Iron Man's side. Making it merrier, Black Panther () and the new Spider-Man () will be introduced in the upcoming film before having their own solo movies.
X-MEN: APOCALYPSE
Release Date: May 27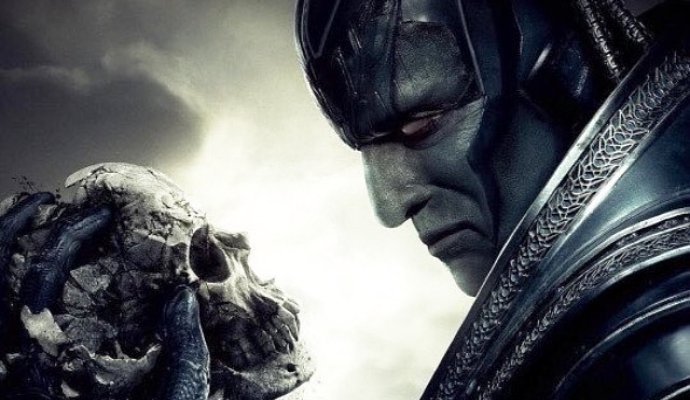 What's next for Professor X, Magneto and other fellow mutants after preventing extinction in ""? Picking up after the events in the 2014 movie, "" follows our favorite mutants as they face Apocalypse, the most powerful villain in X-Men universe who recruits a group of mutants to cleanse mankind after he awakens. Besides bringing back familiar faces like , , and , the movie features new cast members such as , and who play young version of Storm, Jean Grey and Cyclops respectively. 's Wolverine is also expected to make appearance in the upcoming movie.
THE CONJURING 2: THE ENFIELD POLTERGEIST
Release Date: June 10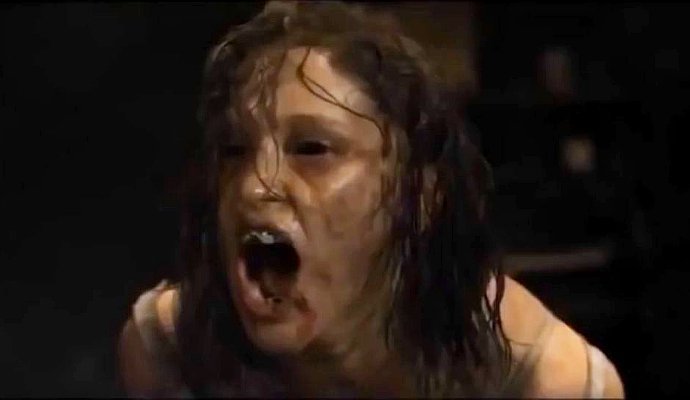 Get ready to be crept out! "" became a box office success wasn't without a reason and so a sequel is made to please horror movie fans. "" still follows the Warrens ( and ) in their paranormal investigation. The story is once again inspired by a real-life case known as Enfield Poltergeist, which brings Lorraine and Ed Warren to London. The 1970s event that involved two sisters at a council house in Brimsdown, Enfield gained a lot of media attention and prompted investigations by a numbers of experts in the field. With James Wan and Carey & Chad Hayes back as director and scriptwriters respectively, there's no doubt that this upcoming movie will turn your moviegoing experience into a screaming feast.
NOW YOU SEE ME 2
Release Date: June 10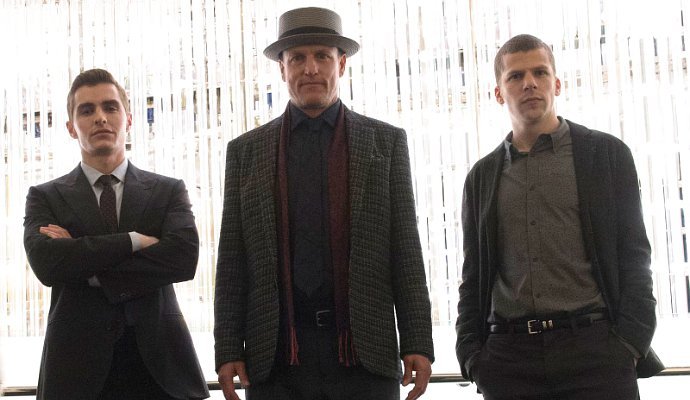 In 2013, "" became a sleeper hit with its mind-bending story and amazing visuals. This year, the Four Horsemen are back with more manipulative tricks that will make you wowed in "". One year after outwitting the FBI and winning the public's adulation with their Robin Hood-style magic spectacles, the illusionists resurface to pull off their most impossible heist yet using their skills. Still carrying a good mission, in the second film the Horsemen attempt to uncover some unethical practices of a tech prodigy played by . Expect to see Radcliffe unlike never before as the former "Harry Potter" star plays a bad guy with a comedic side.
STAR TREK BEYOND
"
Release Date: June 22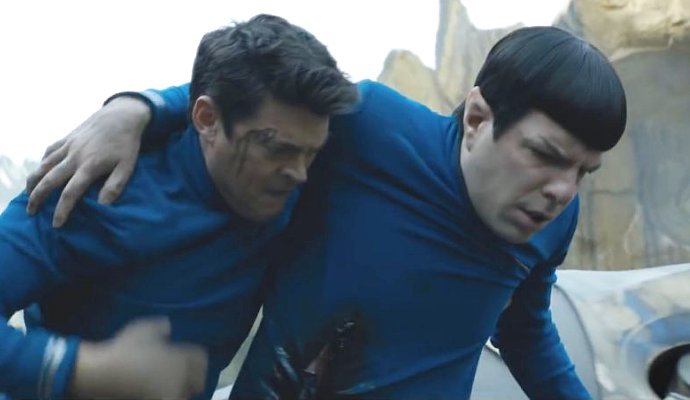 The galaxy is way too big to be explored in just two movies, that's why the USS Enterprise crew, including Spock (), Scotty (), Uhura () and Leonard McCoy () led by Captain James T. Kirk (), is back still with a task to save humanity. Expect an enemy greater than 's Khan Noonien Singh as is cast as the new villain, whose real identity once again is kept secret and sparks speculations among fans. The actions aside, "" is likely to be an emotional journey for the crew since it's said that the movie would explore deeper the relationships between the major characters. J.J. Abrams didn't return at the helm for the third time, but Justin Lin who has had experience in working on big franchise namely "" undoubtedly can deliver another box office movie.
INDEPENDENCE DAY: RESURGENCE
Release Date: June 24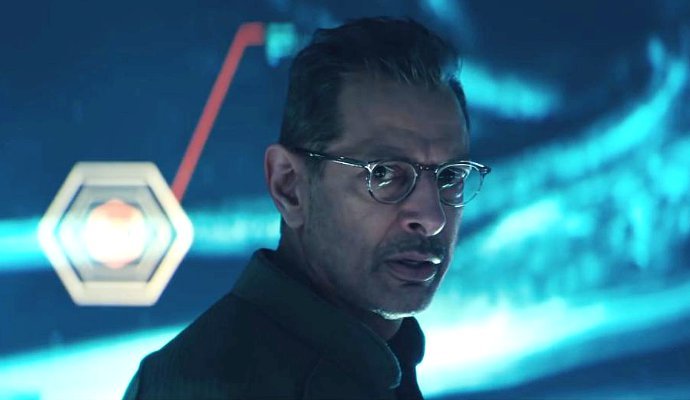 The alien invasion over the Fourth of July weekend in "Independence Day" was just the beginning. Twenty years after their attack in the first film, the aliens are back with advanced and unprecedented force in the long-awaited sequel, "", causing global catastrophe on an unimaginable scale. Although the nations of Earth have collaborated on an immense defense program to protect the planet, nothing can prepare them for the massive attack. Like the first film, the sequel captures how a group of ingenious men and women struggle to bring our world back from the brink of extinction. Original actors like , , , and will return to reprise their respective roles, joined by "" hunk .
BOURNE 5
Release Date: June 29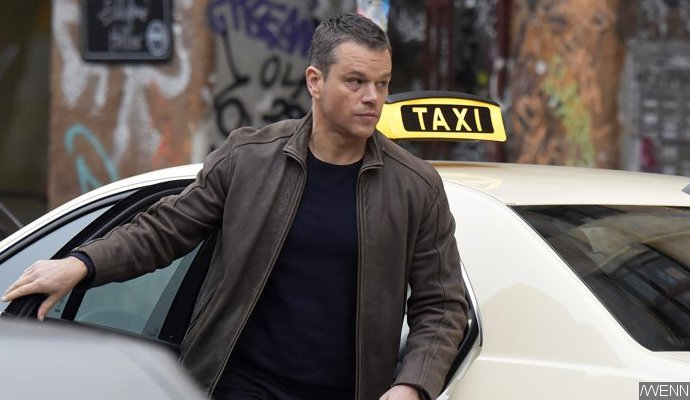 Many were left disappointed when didn't return for the fourth Bourne movie. But now that Paul Greengrass has agreed to return to the director's chair, Damon has signed up as well to reprise the role of CIA assassin. The script provided by Damon and Greengrass finds the title character pulling off his big mission as he continues spying through austerity-riddled Europe and in a post-Snowden world. Not only bringing back original stars Damon and , but also the untitled fifth film has a strong supporting cast with veteran actor , "" star and "" actor hired to play new characters.
UNDERWORLD: NEXT GENERATION
Release Date: October 21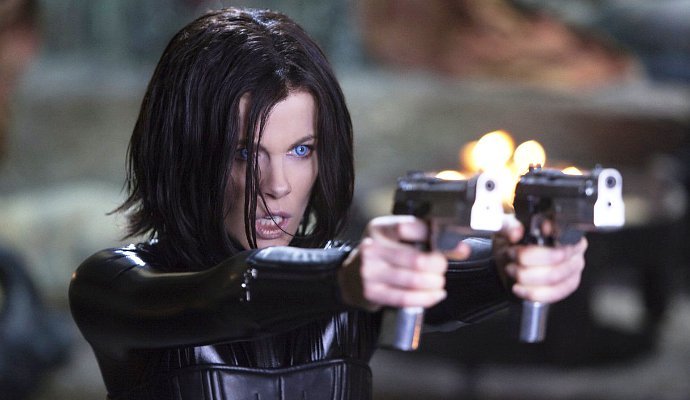 The war of underworld creatures continues in "". While the previous movie, "", pitted 's Selene against a genetically enhanced lycan, the new installment of the action horror film franchise focuses on a new and younger generation of vampires and werewolves. joins the cast as a villainous character while who appeared briefly in 2012's "Underworld: Awakening" is set to return as vampire David, though not as the new lead as expected before due to his commitment to another big movie franchise, the "" series.
ROGUE ONE
Release Date: December 16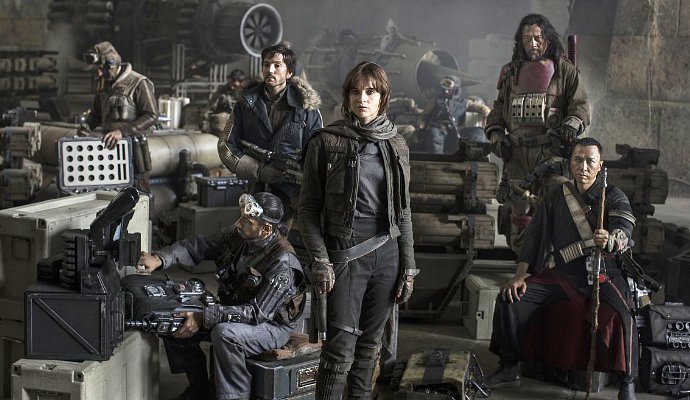 The popular "Star Wars" franchise keeps expanding with anthology movies, which begin with "". Taking place between "Episode III" and "Episode IV", this spin-off focuses on rebels trying to steal the plans to the Death Star, an armored space station with enough power to destroy an entire planet. Despite being a standalone movie, "Rogue One" features some familiar faces, including the iconic villain Darth Vader and Grand Moff Tarkin, the primary antagonist in "Episode IV". Even Tarkin, who was played the late Peter Cushing, is rumored to be brought back for the upcoming movie with the help of sophisticated computer technology.