'Orange Is the New Black' Season 4 Photos Tease Trouble for Piper
Here are sneak peeks of the upcoming fourth season of "". Netflix has released new photos to tease the troubles that are bound to happen to the inmates in Litchfield.
Things are not looking good, particularly for Piper () and Sophia (). The former is shown being abused by fellow inmates in one picture, and the latter, who sports short, natural hair, is locked up in solitary in another shot.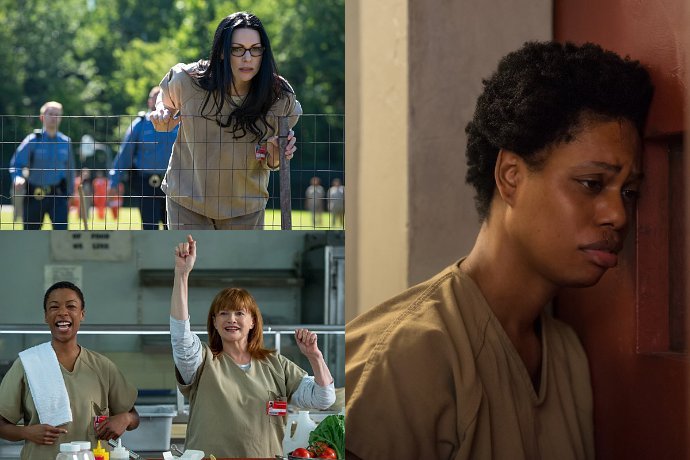 A photo of Alex () appears to confirm that she's alive after she's cornered by one of her enemies, Aydin (Juri Henley-Cohn), in the greenhouse. "It continues five seconds later," Prepon previously told EW of where the fourth season picked up, "which is really great because at the end of last season … I was in the greenhouse, and there was all this craziness going on."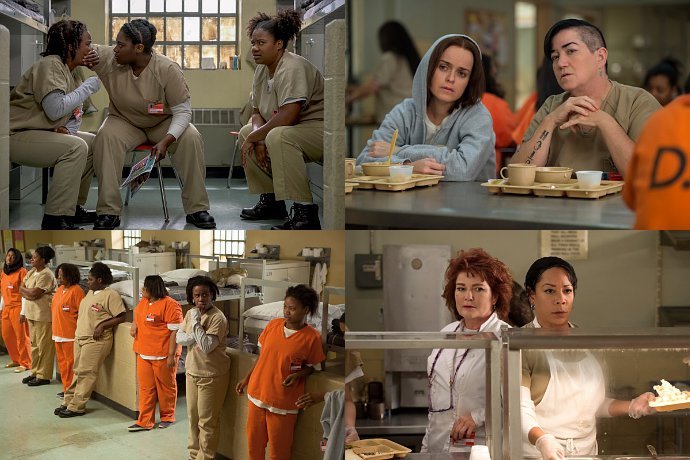 Poussey () and Judy King (), meanwhile, have become good buddies and have a good time in the kitchen. As for Gloria (Selenis Leyva) who quit her job as head of the kitchen last season, she's now back working under Red (Kate Mulgrew).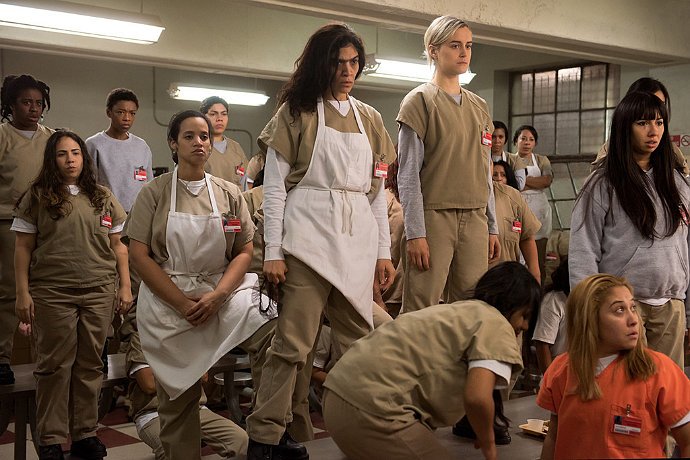 At the TCA winter press tour earlier this year, Blair Brown teased season 4, "Because [season 3] ends with the overcrowding in the prison, you do push all the groups together and the alliances that happen are unexpected."
"OITNB" season 4 premieres June 17 on Netflix.