'Pretty Little Liars' Season 6B Pics: Meet Aria's New Boyfriend and Hanna's Fiance
Two men from Hanna's past and present meet in a new photo from "" season 6B and they seem to be getting along well. In the image, Hanna's ex Caleb is seen moving some furniture with the help of her fiance Jordan (David Coussins).
Other snaps from the midseason premiere give a look at Aria's new boyfriend Liam (Roberto Aguire) in their office. They work for a hardnosed boss played by Klea Scott. In other images, Spencer has a serious conversation with her mom and Caleb stops by Spencer's house to help Mrs. Hastings as he appears to be working on something with her laptop.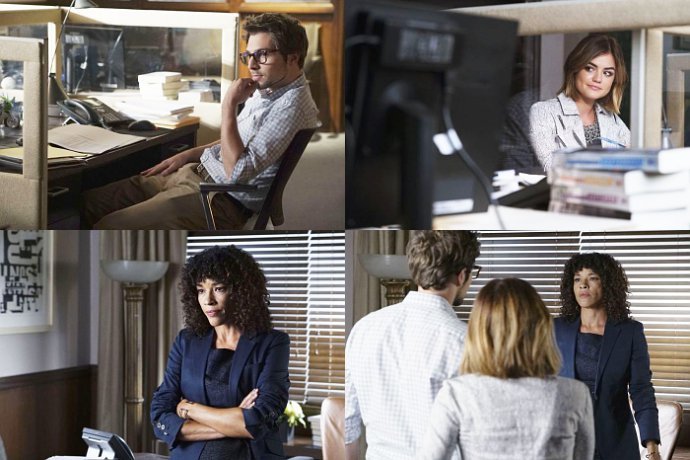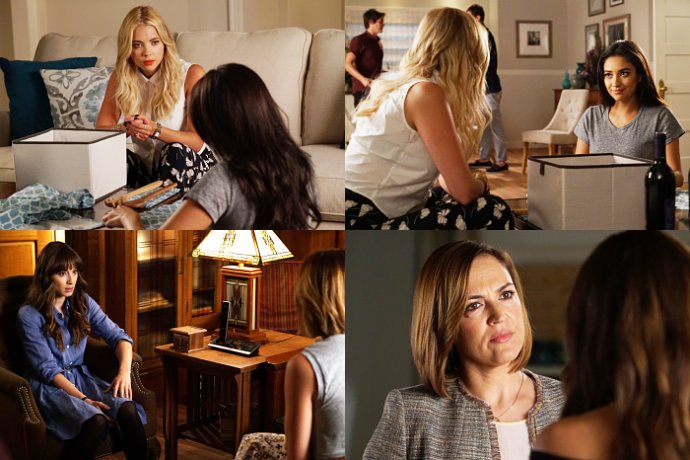 Titled "Charlotte's Web", the new episode which picks up five years after the events in the summer finale airs January 12 at 8 P.M. ET on ABC Family which will soon change its name into Freeform. According to the official description of the episode, the Liars will "start to look at one of their own as questions arise regarding the new mystery."
The show has cast Kara Royster as Toby's mystery girl Yvonne Phillips.