Rihanna Launches 'Star Trek'-Inspired Eyewear With Dior. See the Futuristic Design!
has once again collaborated with Dior. The "This Is What You Came For" hitmaker just teamed up with the high-end fashion brand to create a line of sunglasses, the label announced on Tuesday, May 24.
The Barbadian singer designed one futuristic, metallic frame which will retail for $840. The new sunglasses are available in five different colors, silver, pink, blue, green and red. There is also a 24-karat gold-plated edition retailing for $1,950. The "Rihanna" collection will all be available exclusively in Dior stores in June.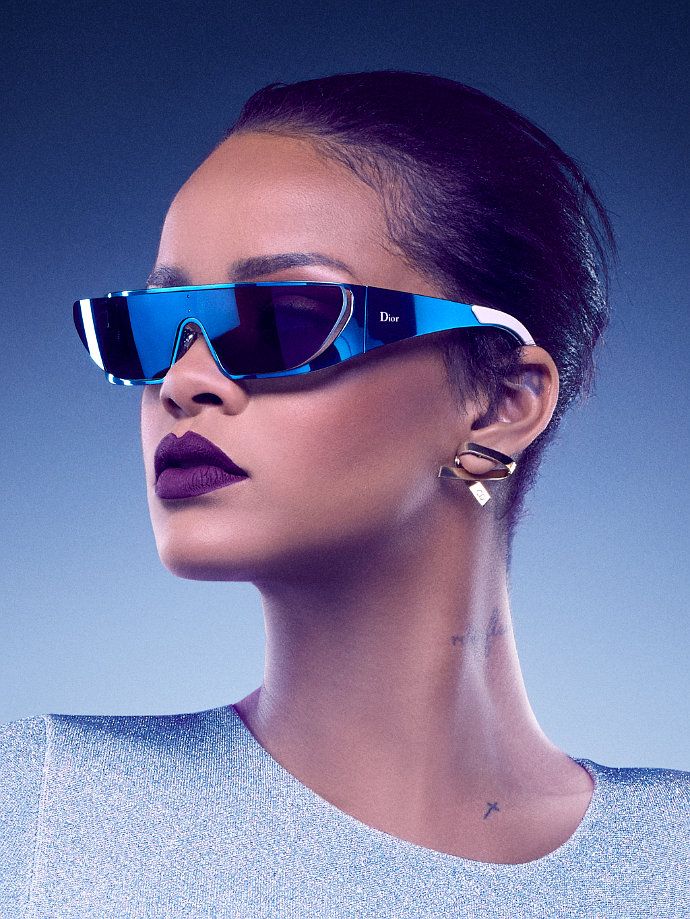 Rihanna revealed that the design was inspired by one of her favorite movie characters, visor-wearing lieutenant Geordi La Forge in "". "I've always been obsessed with his eyewear, and when I got to Dior and saw all the materials I could play with, it all just came together," RiRi, who is the first ambassador to actually design for the French fashion brand, shared.
She later explained how she created the design with the brand's design team. "The process was pretty seamless. I spent a day at Dior with their eyewear design team. I started by looking through all the archives to see what they've done in the past, then got acquainted with all the new materials," she continued. "I literally sat there and drew and drew until I was happy with the design, and the team illustrated it for me right then and there."