Scarlett Johansson Hit 'Rock Bottom' During Relationship With Someone Who's 'Forever Unavailable'
It seems like had a bitter love experience in the past. The "" actress tells in its May cover story that she once hit "rock bottom" when she tried to make things work with a man who was hardly available for her.
"Long, long ago, I had someone in my life who was forever unavailable … but, like, so attractively unavailable. You have to get to your breaking point," said the 31-year-old actress, who is now married to French journalist Romain Dauriac and shares a 19-month-old baby girl Rose Dorothy with him.
' ex-wife shares that the moment was really hard for her. "Rock bottom is the moment when you're like, 'I've lost myself. Why am I standing outside this bar at 1:30 in the morning texting while my friends are inside? Or taking a taxi to see him at some ungodly hour? This isn't me.' That is the moment you've gotta cut it off. Otherwise, it will keep coming back, suck your blood," she reveals.
Johansson doesn't mention any specific names, but it's not a secret that the actress had some complicated relationships with some famous faces in the past. She dated from 2005 to 2007 before briefly dating in 2011 and NYC ad executive Nate Naylor in 2012.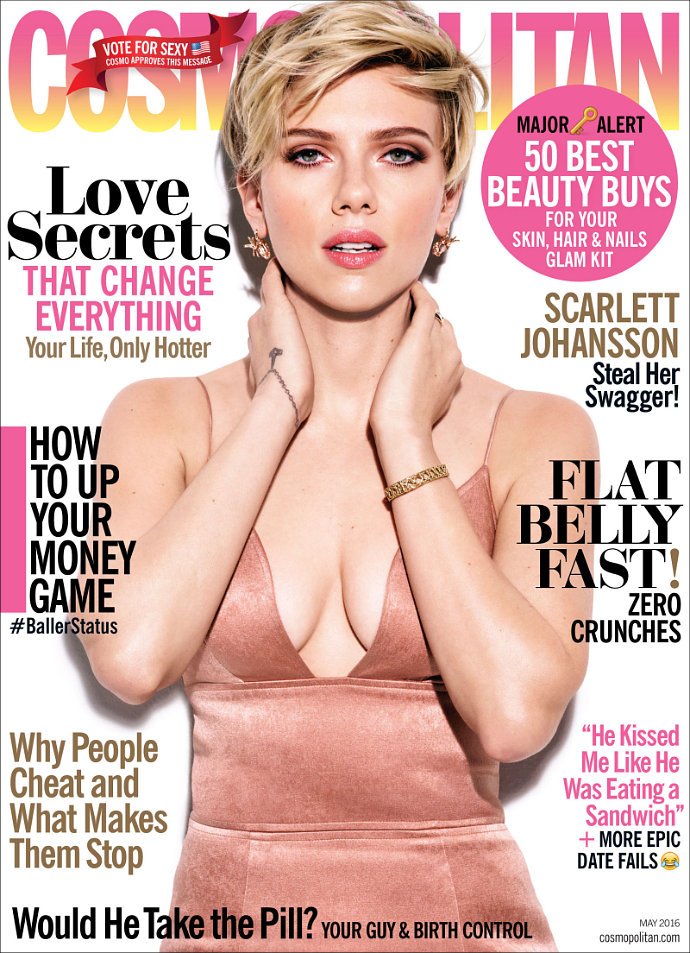 During the interview, the "" actress also talks about more important topic. She discusses Hollywood's gender wage gap, saying that she's pretty lucky that she's paid as much as her male peers. "I make a really good living, and I'm proud to be an actress who's making as much as many of my male peers at this stage," she explains.
"I think every woman has [been underpaid], but unless I'm addressing it as a larger problem, for me to talk about my own personal experience with it feels a little obnoxious," she continues. "It's part of a larger conversation about feminism in general."