See First Pictures of Famke Janssen on 'The Blacklist' and Michelle Obama on 'NCIS'
Prior to her debut on "", 's Susan 'Scottie' Hargrave is introduced in photos from an upcoming episode of the NBC crime thriller. Making their way out via , the pictures highlight her encounter with Tom (Ryan Eggold), but he doesn't seems to be happy to meet her. He even grabs her neck in one of the images.
Little is known about Janssen's mysterious character, but it's said that her relationship with Tom would mirror Liz () and Red's () dynamic, with Scottie as Tom's handler. She will first appear in the May 5 episode aptly titled "Susan Hargrave" and return in the May 12 episode, which will serve as a backdoor pilot for a potential spin-off.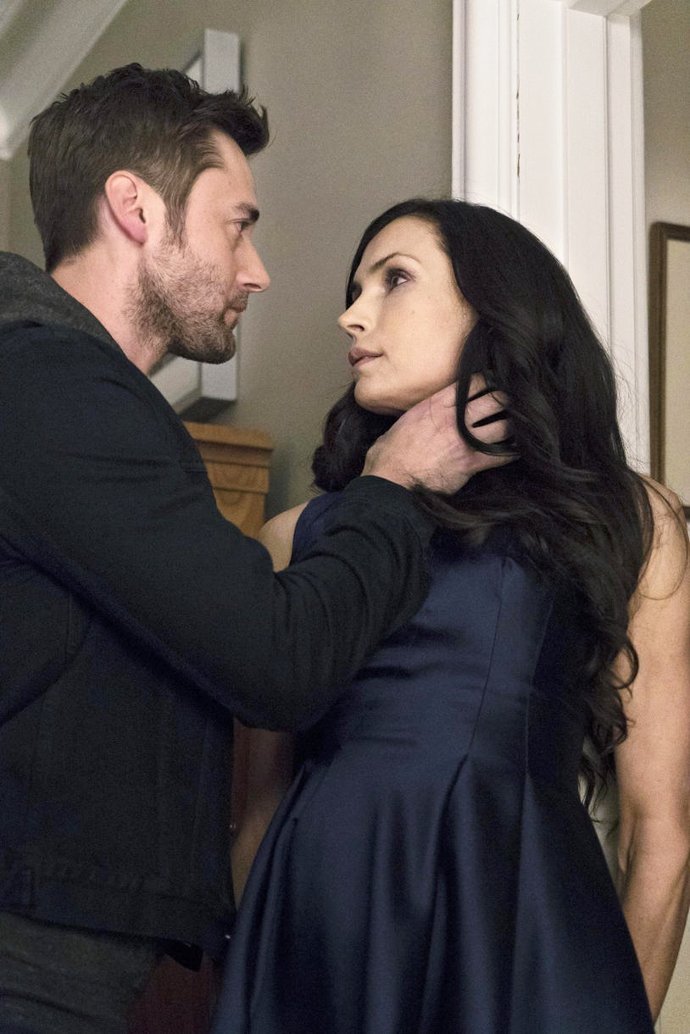 Another first-look photo comes from "", highlighting special guest appearance from First Lady Michelle Obama. She is seen welcoming Gibbs () to the White House in the image.
The episode featuring FLOTUS will air May 3 on CBS. Titled "Homefront", it revolves around a 14-year-old boy who witnesses a home invasion and will highlight the real-life organization Joining Forces, a support organization for military families that Mrs. Obama co-founded with Dr. Jill Biden in 2011.
Executive producer Gary Glasberg explains the plot, "[The witness'] father is overseas. His mother is struggling to sort of make things work here at home. Joining Forces is there supporting the family, and towards the latter part of the episode, there's an opportunity for his mom to meet with and converse with the First Lady, and Gibbs is also there. So, it's a really lovely scene and she was fantastic."