Summer Movie Guide 2016 (Part 2 of 2)
What are you planning to do this summer? Going for a road trip, sunbathing on the beach or working part time? Whatever you do in the day, make sure you spare your time in the night to go to cinemas because a bunch of big movies are set to be unleashed in this coming season. From new installments of favorite superhero franchises to reboot and follow-ups to popular movies that took a long time before they came to fruition, all are coming within the next few months.
Are you scratching your head now trying to decide which movies you should watch? No need to worry because AceShowbiz has compiled in Summer Movie Guide 2016 some selected titles that you may not want to miss. These films are put into groups based on their genres to make it easier for you to choose based on your preference and whom you go with.
While the first part that you can read talks about action and drama pics, the second part consists of comedies and horrors/thrillers. Such highly anticipated titles as "" reboot and "" are among those selected films that should not be missed for those looking for a cheerful night and a hair raiser, respectively.
COMEDY, ANIMATION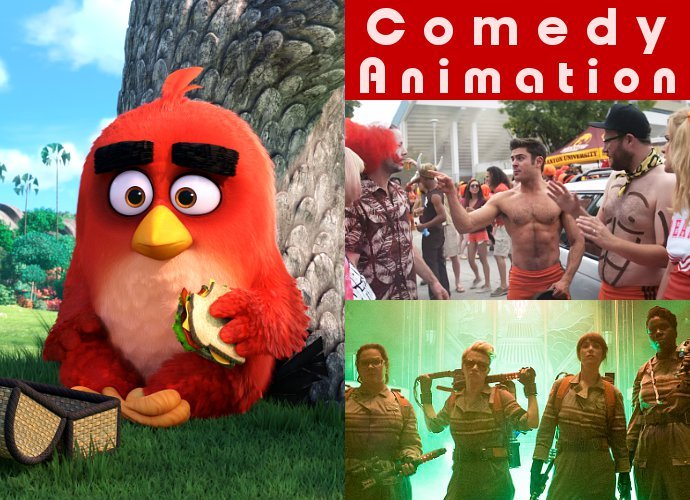 When it comes to family outing, animated movie is a safe choice and it's not a coincidence that there are plenty of animations arriving within the next few months. Studios execs are trying to lure audiences with follow-ups to popular films such as "" (July 22) and "" (June 17), in addition to presenting new ones namely "" (May 20) based on the successful online games, "" (July 1) from director Steven Spielberg, and "" (July 8) starring .
If kids friendly movies don't suit your taste, you still have other choices. "Ghostbusters" (July 15) reboot is eventually coming, more than three decades since the first film was released. Despite its new all-female cast (, , and ), the Paul Feig-directed movie doesn't try to shy away from the original by featuring a bunch of cameos by the original stars. "" (May 20), meanwhile, is going to bring laughs with raunchy and adult jokes. For boys' viewing pleasure, is cast as the Radners' ( and ) new enemy and is enlisted to make a cameo appearance.
Other recommended comedy and animated movies:
"" (May 13)

"" (May 20)

"" (May 20)

"" (June 3)

"" (June 3)

"" (June 17)

"" (June 24)

"" (July 8)

"" (July 22)

"" (July 29)

"" (August 5)

"" (August 12)

"" (August 19)

"" (August 19)

"" (August 19)
HORROR, THRILLER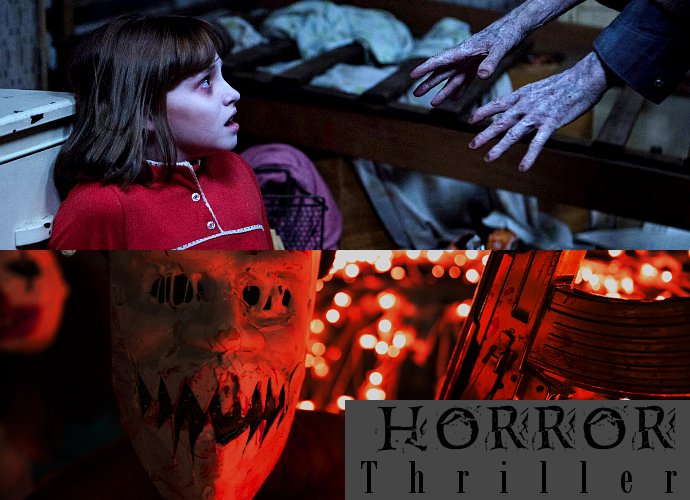 There are a lot of reasons to be thrilled this summer since at least two titles from successful franchises in these genres are arriving. Continuing to follow the real-life story of paranormal investigators Ed () and Lorraine Warren (), "The Conjuring 2" (June 10) takes us to England where the pair investigate the alleged haunting of two sisters at their mother's council house, the case of which is known as the Enfield Poltergeist. The movie is said to also touch the Warrens' most famous case, The Amityville Horror.
If "" sequel will raise your hair with spooky ghosts, another thriller "" (July 1) will bring you to the edge of your seat with terrors created by unlimited crimes during the most violent night of the year in the U.S. Like before, the story in the third installment is not completely tied to the first two films, allowing you to enjoy it even if you've skipped the predecessors. This time, it touches politics a bit as a Senator () who campaigns against the Purge must survive out there after a betrayal from within the government.
Looking for a less gory thriller? There is "" (May 13), a hostage drama which also has a little bit of action. In this intense drama from director , you can watch a reunion between and , who played a couple in "Ocean Eleven" and "".
Other recommended horror and thriller movies:
"Bite" (May 6)

"The Darkness" (May 13)

"" (May 13)

"" (May 20)

"" (May 27) (June 17)

"" (June 24)

"" (July 8)

"" (July 22)

"" (August 12)

"" (August 26)
«