Supergirl Travels to Superman's Fortress of Solitude in Preview for Eps. 1.15
"" will once again feature a tie-in to Superman in the next episode. Kara will travel to Superman's Fortress of Solitude in hopes of learning how to defeat Indigo, when the villain threatens to destroy the city with a nuclear attack.
"She's going to nuke the city," so Kara says in a preview for the upcoming outing. The villain is also seen hitting Kara so hard that she is thrown out of a window, before Kara dressing in her superhero costume is seen in Fortress of Solitude.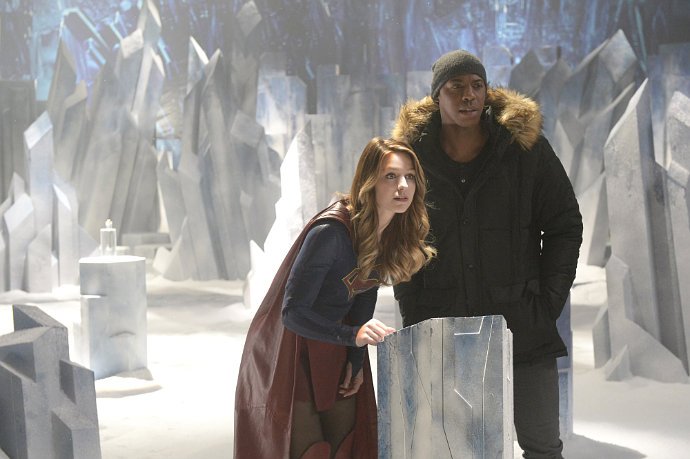 Indigo is a dangerous being who can transport via the Internet and who has a connection to Kara's past. She is portrayed by , who interestingly played Supergirl on "".
Aptly titled "Solitude", the new episode airs Monday, February 29 at 8/7c on ABC. Also in the episode, James's relationship with Lucy reaches a crossroads.
who plays Supergirl tells EW of the inclusion of Superman's Fortress of Solitude on her show, "It's fun how we flirt with the idea of Superman being part of this world – how it is Kara's story, but they are still family." She adds, "I love the way that they've included him in Kara's story with the messaging and things like that. This was the pinnacle of that. When we walked in and did that scene, it felt pretty epic."