Take a Look at These Cute Photos of Chris Martin and Blue Ivy at Superbowl Rehearsal
shared on her a series of behind-the-scenes photos from Superbowl rehearsal. One of the photos showed her daughter Blue Ivy playing around with 's frontman .
The British singer and the 4-year-old adorable girl seemed to be in good spirits as they're all smiles during the rehearsal. In a black-and-white snap, Chris was seen twirling Blue, who was dressed as a ballerina, wearing a pink tutu and a pair of trainers. They both laughed when Chris lifted 's daughter in the air.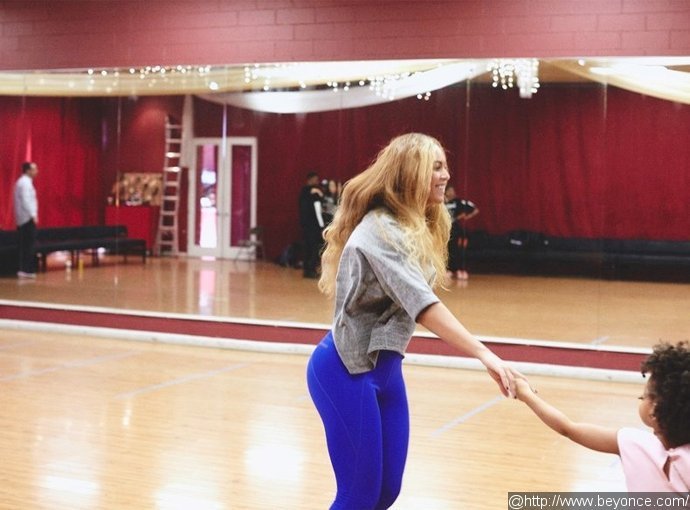 In another snap, Blue seemingly asked her mom to dance with her as she was seen holding the hand of Beyonce, who was smiling from ear to ear. The 34-year-old diva went makeup free as she let her hair fall naturally while wearing a gray sweatshirt and blue leggings.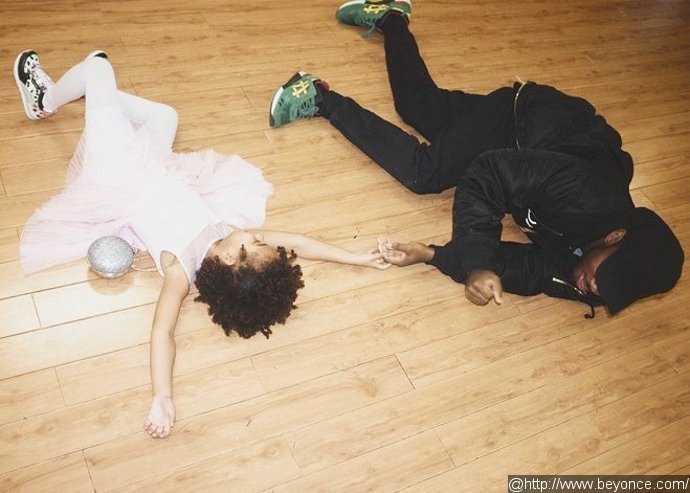 There are some other cute photos which Beyonce uploaded, including the one featuring Blue lying on the floor with one of Bey's dancers. The picture showed that the little girl accessorized her style with a silver sparkly purse.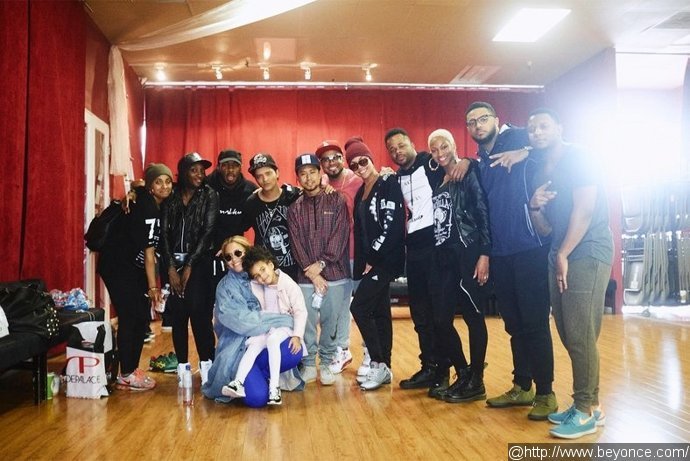 At the end of the rehearsal, Bey posed together with her dancers along with her daughter and , but Chris was noticeably missing. The "Formation" singer then made a toast with one of her dancers.