This First Look at Italia Ricci's Silver Banshee on 'Supergirl' Will Keep Haunting You
Here comes another villain. has been cast as Silver Banshee on the CBS series and her first look at the iconic DC villain has made its way out via . Sporting white hair and skeleton-inspired makeup, she screams angrily.
Silver Banshee is the alter ego of Siobhan Smythe, a second assistant hired by Cat Grant () at CatCo Worldwide Media. She and Kara () are soon involved in workplace rivalry, but Siobhan later becomes a much more deadly foe for Supergirl when she takes on the mantle of DC villainess Silver Banshee.
In the comics, Silver Banshee "has superhuman strength, speed, endurance, agility, an impressive ability to resist attacks and a gift for languages. She often uses her sonic-based abilities to weaken her victims."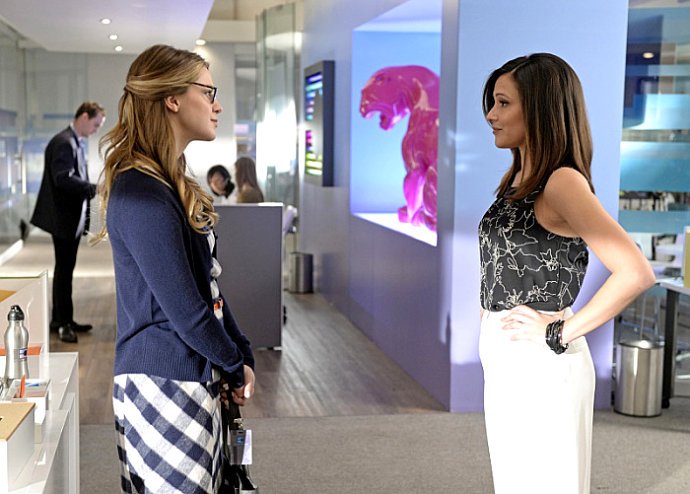 Siobhan will be first introduced in the upcoming 14th episode that will air Monday, February 22 at 8/7c on CBS. Titled "Truth, Justice and the American Way", it will see Supergirl battling the deadly Master Jailer (Jeff Branson), who is hunting and executing escaped Fort Rozz prisoners.